Product Description
Our prices are set for 6 days. Staying for a long weekend or longer than a week? No problem – just let us know.
With equipment delivery and expert fitting from the comfort of your own chalet, skip the queues and enjoy a brew while you wait.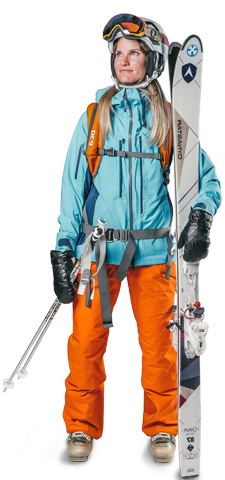 We know it pays to be choosey. That's why we pick the best brands and test all of our skis out on the hill before they hit our rails.
Beginner to expert, teen to adult – our large selection of high-quality snowboards, boots and lids are regularly serviced and fit for all.
A 6 DAY PRICE.
Our prices are set for 6 days. Staying for a long weekend or longer than a week? No problem – just let us know.
WE COME TO YOU.
Fitted in the comfort of your in-resort accommodation or chalet.
ROBUST & RELIABLE.
All our equipment has been chosen because of their quality and excellent designs.
DIFFERENT LEVELS.
We have a wide selection of skis, boots and helmets for adults of all abilities.
A MINIMUM OF 2 ADULTS.
A minimum of 2 adults per chalet is required for the chalet fitting service to be accepted and reserved.
We will need to have the following information at the time of booking:
• Name, gender, age, weight, hight and shoe size.
• Arrival and departure dates, expected time of arrival and departure; if you are flying, your flight number.
• Your in-resort accommodation and the name of the Tour Operator (if applicable)
• A contact number for the main party leader so we can get in touch directly if needed.
Please note there is also a comments section where you can add any other relevant information we might need such as if there is a specific type of equipment you prefer (piste, all mountain, off piste, race, freestyle).
EQUIPMENT CHANGES.
For any equipment changes there are two options:
• You can come directly to our ski shop in Val d'Isère at any time, we are open from 8am to 8pm every day.
• You can contact our ski shop in Val d'Isère on +33 (0)4 79 41 99 58 and if we know in advance we can organise for our chalet fit manager to come to your chalet either before 9am or after 5pm.
Our equipment rental shop is easy to find located in the Galerie des Cimes, just opposite the central bus station in the center of Val d'Isère. If you cross over the road from the central bus station then you will see the CIC bank. Enter the building to the left of the bank, carry on for around 10 meters and you will find us just inside on your left.

SWITCH IT UP
Don't be shy. If you're not 100% satisfied with your ski-equipment rental or fitting, we'd love to help. Speak up and either arrange a home visit (before or after the lifts) or pop by and see us in store from 8 till 8.

Take sneak peak and find out what's in store when you book your lessons with Oxygène in Val d'Isère.