Product Description
To calculate your ski hire price simply pop in your dates and review before hitting submit.
We love a bargain just as much as the next guy. That's why our prices include a 15% discount when you book online.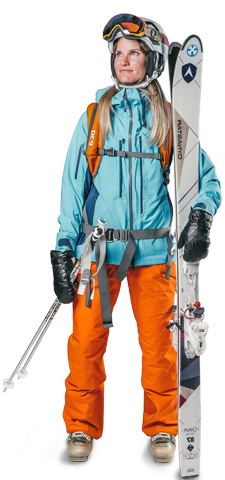 We know it pays to be choosy. That's why we pick the best brands and test all of our skis out on the hill before they hit our rails.
Beginner to expert, teen to adult – our large selection of supreme quality skis, boots and helmets are regularly serviced and fit for all.
A 6 DAY PRICE.
By choosing your first and last day the price will change accordingly.
ONLINE DISCOUNTS.
When booking your equipment online your are entitled to some special online discounts.
ROBUST & RELIABLE.
All our equipment has been chosen because of their quality and excellent designs.
DIFFERENT LEVELS.
We have a wide selection of skis, boots and helmets for adults of all abilities.
EQUIPMENT RENTAL SHOP.
Our ski & snowboard school office and equipment rental shop is easy to find located in the Galerie des Cimes, just opposite the central bus station in the center of Val d'Isère.
If you cross over the road from the central bus station then you will see the CIC bank. Enter the building to the left of the bank, carry on for around 10 meters and you will find us just inside on your left.

ONE-STOP-SHOP
Situated in the Galerie des Cimes – just opposite the central bus station – our ski shop and office is conveniently located right in the heart of Val d'Isère.
CHALET FITTING.
With Oxygène Val d'Isère, take advantage of our in-resort chalet fitting service. Get your pre-booked skis, boots, boards and helmets delivered to your in-resort accommodation where our technicians will test and adjust the equipment directly for you. We supply the best equipment and provide informed advice so that you can make the most of your holiday.
WE COME TO YOU
Frazzled from your journey into resort? We know the feeling. Thanks to our slick and speedy Chalet Fitting Service you can now enjoy outstanding equipment rental and fitting delivered straight to your door. Pop the kettle on, sit back and let us do the rest. That's better…
DELIVERY & COLLECTIONS.
We also offer a free equipment delivery and collection service for rental shop clients. If you have reserved your ski or snowboard equipment with us and you wish to take advantage of this service, simply mention this at the time of booking and we will organise it for you.
CLICK AND COLLECT
Found your match but don't fancy lugging it back to your chalet? We understand. Simply request at check out to take advantage of our free-shuttle service, which will deliver you to and from our boutique for pick up and fitting. Easy ski-sy.