We are happy to announce the Ski Club of Great Britain is bringing their Dual Slalom Challenge to La Plagne and anyone can join in the fun…
This Free Event is taking place on Thursday 3rd of April from 2pm on the Stade de Slalom in Plagne Centre, teams of 4 will be racing against each other in a timed dual slalom. You can be a skier or a snowboarder, a group of friends, family or complete strangers… and the fastest teams go through to the next round in a knock out style tournament.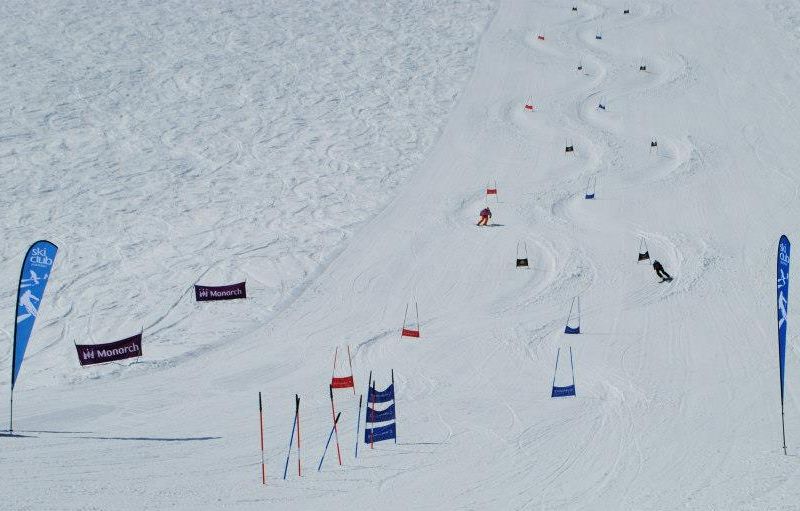 Scotty's Bar, just next to the Stade in Plagne Centre, will be the place to be! They are offering a lunch deal (13€ for a buger and drink) to those participating and you can watch the entire event from their terrace in the sunshine with a drink in your hand. They will also be hosting the prize giving after 5pm where there are some fantastic prizes to be won such as a go on the La Plagne Olympic bobsleigh, Glissshop vouchers, free flights with Monarch, ski gear and so on…
If you are interested in taking part then you can contact events@skiclub.co.uk to sign yourself up. If you do not have a team of 4 people this is not a problem as we will group you up on the day. It's a great event to take part in… Who do you think will win and be crowned the fastest team in La Plagne?
•5€ deposit per person (but you get this back on the day)
For more information email events@skiclub.co.uk or sign up in resort at the Spitting Feathers bar in Bellecôte between 6-7pm from Sunday 30th and Wednesday 2nd April.