Become a ski instructor in France : follow the Ski Academy programme with Oxygène.
Fancy stepping out of ski school and straight into a career on the slopes? Become a ski instructor with us. Turning student into teacher, our Ibex Ski Academy offers everything you need for ski-instructor success.
Do you love to ski and long to live and work in the mountains? Snap! Luckily for you, here at Oxygene, we have a team of over 250 ski instructors across 10 resorts in the French Alps, who all started in exactly the same place. We spoke to our Oxygene instructor and Instructor Training Specialist, Jenny Yates, to discover the best ways to get your ski-boot in the gondola to ski-instructor success, and finally, start 'living the dream'.
SO, WHAT THE SKI ACADEMY?
The Ski Academy is the training programme at Oxygène to become a ski instructor. Based in La Plagne and Meribel, we offer young skiers the opportunity to become trainee instructors in France with guaranteed jobs for those who pass the notoriously difficult technique test.
Designed to push dedicated skiers to a level where they can pass the technique test, our Ibex programme includes an entry examination in the form of a timed slalom run. Once entrants have successfully passed the technique test as well as their basic European teaching course*, they are then allowed to work in France at accredited ski schools, including Oxygène.
*European teaching course is similar to BASI 2.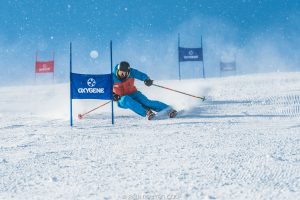 WHAT'S INCLUDED:
Our 13-week training programme runs over the full winter season (so from December – April).

Lift pass, outfit and more.

While 80% of training focuses on slalom; big-mountain skiing, mountain awareness and off-piste are also covered.

Trainees are given several days off throughout the season for shadowing ski-school lessons and the chance to gain invaluable experience with clients on the slopes.

Week-by-week training courses are also available for those who are strapped for time.
CANDIDATE REQUIREMENTS:
Our programme requires participants to be physically fit enough to maintain a full-time, full-on ski-training regime. This includes 30 hours of training a week throughout the winter season. Having said that, there are a few weeks where candidates will have time off of training but nevertheless, it is not for the light-hearted or weak-willed.
'Although a good level of skiing and experience is required, there are always exceptions and quicker ways to progress', says Jenny.
'For example, I have seen many sports professionals who despite having little-to-no previous experience on the slopes, completed the course quickly and with flying colours. It's a case of commitment, strength and the passion to push past your goals. So, if you are interested in a career in this industry, don't be put off by your lack of experience or background… Just get in touch and we'll see what we can do.'
Psst: This is not a gap-year programme and is therefore not recommended for those looking for more short-term teaching placements. Designed instead for those who wish to train and work as a ski instructor in France, our Ibex training programme is perfect for career-driven mountain enthusiasts with serious ambition.
OUR SUCCESS STORIES:
Before this season, Tristan had never skied slalom gates. Originally from Lyon and with a background in Karate, he signed up for the Ibex Ski Academy at the start of winter 2015.
'Thanks to a great deal of perseverance and self-discipline, his improvement in slalom (as well as the other disciplines) has been incredible!', comments Jenny. 'I think Tristan's Karate background really gave him the edge because he's already accustomed to strict training regimes and enjoys the challenge of technical problem-solving. And because he already has fantastic balance, strength and physical health, he not only enjoyed, but, excelled at each part of the training.'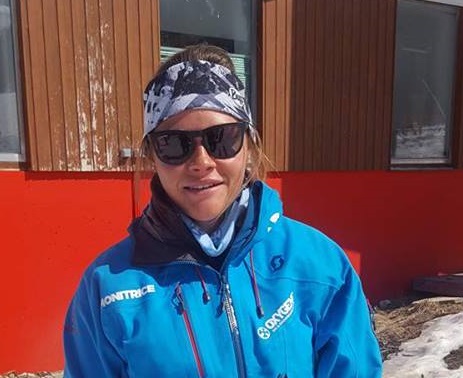 Lucile, graduate from Ski Academy and now ski instructor with Oxygene.
Then there's Lucile, a swimmer who passed her technique test last year first-time round and is now a full-time instructor for Oxygène in La Plagne. 'Lucile is both instinctively hard working and physically fit. Her previous swimming experience made the transition to high level skiing easy', adds Jenny. 'She is an extremely fast learner, is technically aware and physically powerful.'
And the success doesn't stop there. Take Barney, a trainee from winter 2015/16, who is now working full-time as an Oxygène instructor in La Plagne.
'Barney's extensive ski-racing background made the early stages of the instructor qualifications pretty easy and now he is able to concentrate on the areas he is less familiar with, such as off-piste skiing and learning to snowboard!', says Jenny. 'I mean, he even landed his first 360 on his board this week… I guess it just shows that progression is all up to the individual. Teaching is not just about skiing, it's also about being a people person and problem solving. He says he has never skied or learnt so much in his life and is now looking forward to focusing on his next instructor exams for a long-term career in ski instructing.'
APPLY TODAY: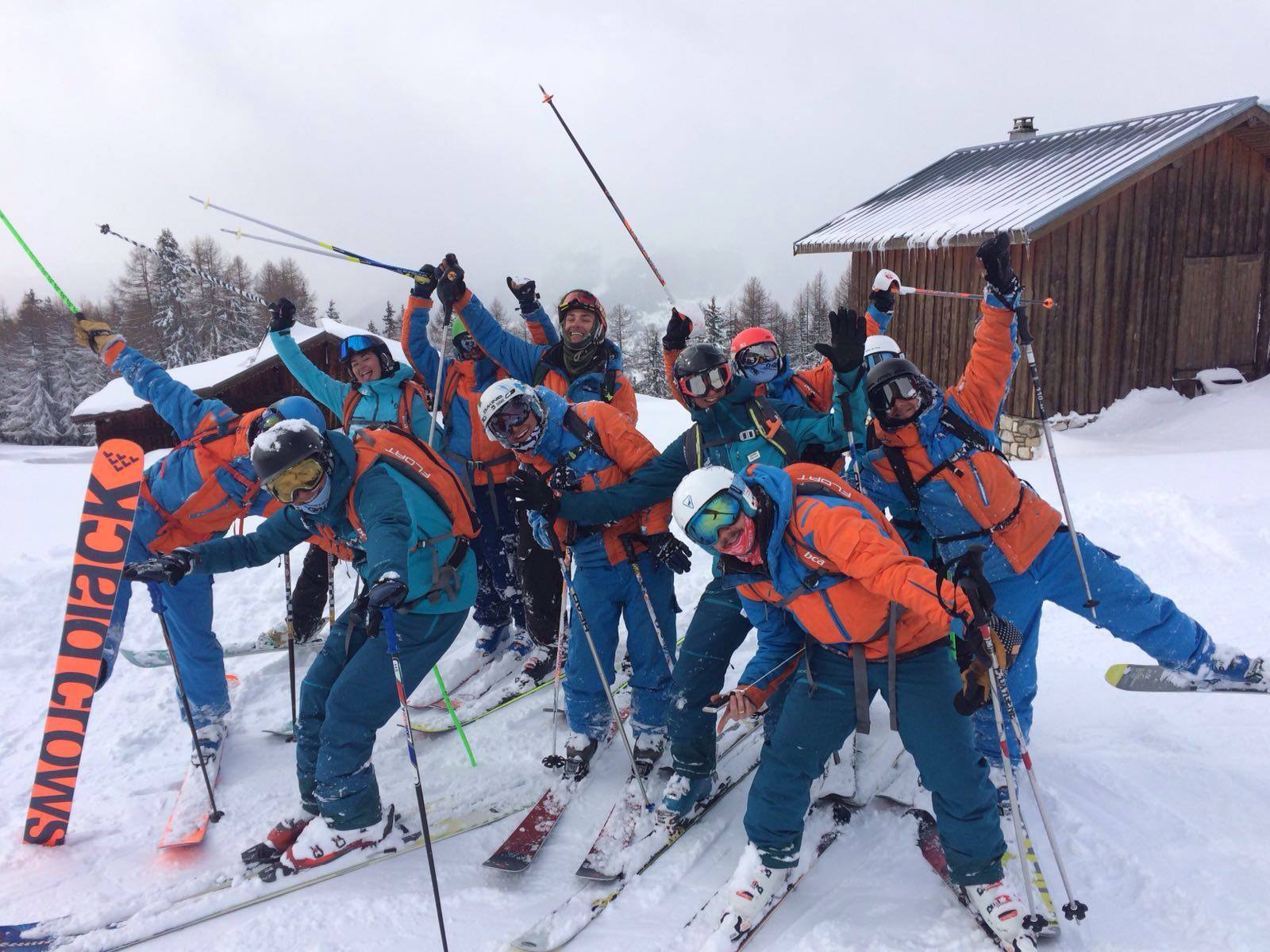 To apply and for more information on Oxygène's Ski Academy Programme, visit our website, or chat to one of our friendly team today.