Product Description
Our Ski Lessons in Belle Plagne run Monday to Friday 10.00-12.30. Arrive on the Saturday? Fab. Book 5 lessons and enjoy the Sunday session on us.
Our Adult Ski Beginner Pack is available for our Discover and Level 1 skiers. Find the right level for you by clicking on our Level Finder.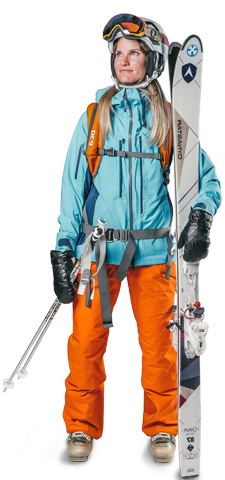 For big progression and the fastest results, we like to keep our adult groups in Belle Plagne small with 8-to-10 skiers max per instructor.
Our fab pack includes a 6-day lift pass in Belle Plagne, so you can practise those new skills with your friends and family at no extra cost.
SUNDAY OR MONDAY TO FRIDAY.
Group lessons start at 10.00 to 12.30, either from Sunday or Monday to Friday. If you choose to start on Sunday, you get your Sunday lesson at no extra cost!
2 DIFFERENT GROUPS.
Beginner adults joining either our Discover or Level 1 groups can take advantage of our Beginner Pack special.
10 MAX.
Our adult group sizes are small allowing for a more personal learning experience. They generally range between 8 and 10 people per instructor.
LIFT PASS INCLUDED.
All Beginner Packs include a 6 day La Plagne lift pass.
MEETING POINT.
Our ski school meeting point is next to the Tyrolien drag lift in the main central ski area of Belle Plagne. It is marked with bright blue Oxygène flags and our instructors wear blue jackets.
If you are staying in Bellecôte (or any of the other Villages) then you can follow our directions on how to find our meeting point in Belle Plagne.
FIND US
Our Adult Ski Group Lessons start at our meeting point. Head on down to the Tyrolean drag lift, which is found in the main ski area of Belle Plagne. Look out for our friendly and unmistakeable instructors, who'll be waiting under the bright blue Oxygène flags and banners. Oh, and because all group sessions start at 10:00am, you can even catch first lifts and reach us by ski… See you soon.
THE RIGHT LEVEL.
You can find the right level for you via our Level Finder, otherwise you can always contact us by phone or email and our friendly team will help you.
Please note that we assess everyone on the first day and then throughout the week and we will move you according to your standard.
LEVEL WITH US
From Discovery to Steep & Deep, we like to make sure you're always in the right class. Simply click on our Level Finder and select the best fit based on your previous ski experience. Not sure? That's okay; feel free to call or e-mail us to discuss further. And remember, our instructors review abilities during the first lesson and throughout the week so we can regiggle on the slopes if necessary.
USEFUL INFORMATION.
Here are a few useful bits of info (plus a couple of handy tips and tricks), which will help you enjoy a relaxed and fun holiday with Oxygène in the Alps.
LESSON PLAN
Start smart and do your homework. To find out what to expect from your Adult Ski Lessons in Belle Plagne with Oxygène, including insider tips and tricks on how to prep and what to wear, check out our extra info page.