Product Description
Our Adult Intermediate Ski Lessons in Val d'Isère run Sunday or Monday through to Friday from 09:00 till 12:00.
Check your group using our Level Finder. With 6 different adult levels to choose from, we're confident we can find the right fit for you.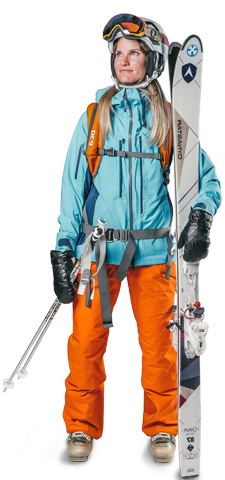 For big results and the fastest, we like to keep group sizes small with just 8 adults per instructor.
Primarily we teach in English and French, but our talented instructors can speak other languages too. Well there's no harm in asking…
SUNDAY OR MONDAY STARTS.
Group lessons start from 09.00 to 12.00, Sunday or Monday though to Friday.
BEGINNERS TO EXPERTS.
We have 6 different group levels available for adults, ranging from complete beginners to advanced off-piste go-getters.
8 MAX.
Our adult group sizes are small allowing for a more personal learning experience.
NO LANGUAGE BARRIER.
All of our instructors speak English and French, and many can speak Italian, Spanish, Dutch, German, Danish or Russian too.
MEETING POINT.
Our adult ski school meeting point is easy to find in the heart of Val d'Isère on the snow front, and just opposite the Bellevarde Express chair lift. You cannot miss our brightly coloured Oxygène level-flags and our wave of blue uniform.
Follow the link to find out how to make your way to our ski school meeting point…
FIND US
Find us ready, waiting and raring to go right on the snow front in between Val d'Isère's Village and Bellevarde Express chair lifts, and opposite Bananas restaurant and bar. Look for our trademark bright blue Oxygène flags and friendly instructors… don't worry, you won't miss us.
THE RIGHT LEVEL.
You can find the right level for you via our Level Finder, otherwise you can always contact us by phone or email and our friendly team will help you.
Please note that we assess everyone on the first day and then throughout the week and we will move you according to your standard.
LEVEL WITH US
From Discovery to Steep & Deep, we like to make sure you're always in the right class. Simply click on our Level Finder and select the best fit based on your previous ski experience. Not sure? That's okay; feel free to call or e-mail us to discuss further. And remember, our instructors check everyone's ability during the first lesson so we can reorganise the groups if necessary.
ADULT BEGINNER PACK.
In Val d'Isère you can take advantage of a discounted beginners lift pass when booking group lessons with us for the week. This offer is available for adults (from 13 years old) joining Discovery or Level 1 group sessions. Plus, you also have an option to include your equipment rental for the week!
ADULT BEGINNER PACK
A fine compliment for our Adult Intermediate Ski Lessons in Val d'Isère, our Beginner Pack is available for those joining our Level 1 groups. Offering all those aged 13+, 6 lessons alongside a Val d'Isère pass, you can now add our equipment rental and chalet fitting service at a discounted rate.

Start smart and do your homework. To find out what to expect from your Adult Intermediate Ski Lessons in Val d'Isère – including insider tips and tricks on how to prep and what to wear – check out our extra info page.