Anita Gait gives her view on our Superluge Derby…
So you think you can sledge do you? Think it's easy? Child's play? Think again!
Come check out Oxygène's Superluge Derby, an extreme 6km race in the dark on state of the art sledges complete with sturdy brakes that you're really going to want to use! An adrenaline-pumping hour and half of epic sledge fun, it's the perfect après activity and one of my absolute favorite things to do in La Plagne.
You all meet at the Oxygène shop in Plagne Centre, Tuesday to Saturday at 5pm, you need to wear a helmet, snow gear, gloves and snow boots (board boots are perfect, you can rent them and helmets from Oxygène directly if needed), you are issued with your sledge, head torch and then your Superluge team heads out 'en masse' to catch the Telemetro cablecar to Aime 2000 where you disembark onto the piste and halt for a surprisingly brief safety chat:
• Listen to your instructor.
• Try not to bang into each other.
• Keep hold of your sledge. Seriously, keep hold of your sledge (I successfully broke two out of three of those rules on my first trip).
Then you're off to the hill…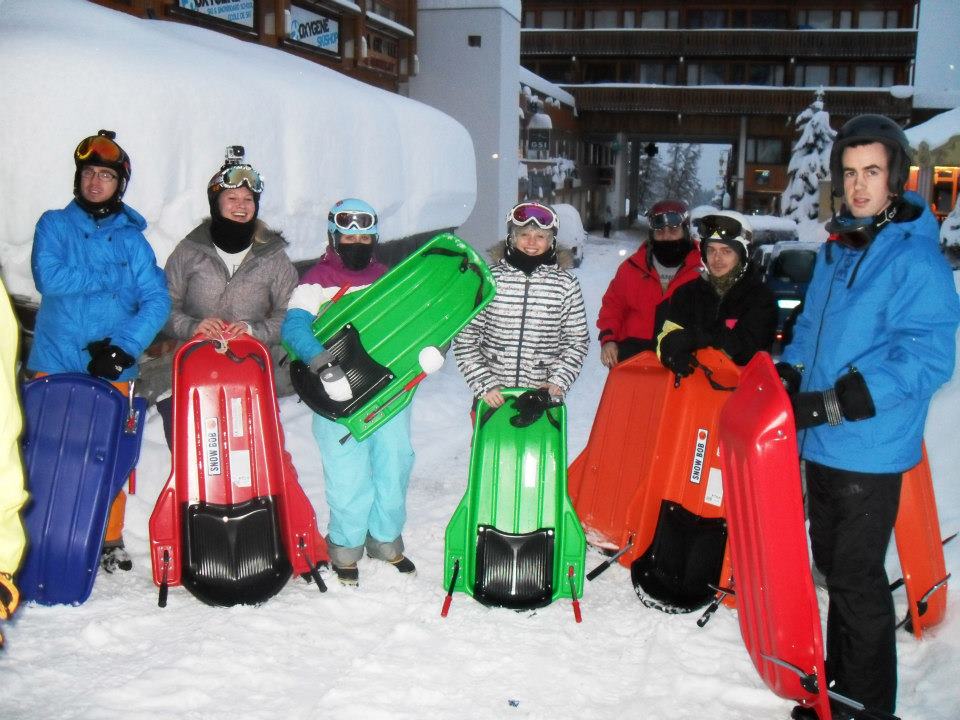 Stage one of the 450 vertical meter descent takes place on a long beginner ski slope and the instructors set you off one at a time to check you are in control of your sledge and know how to use the brakes, then you all gather at the top of a blue run where the race begins in earnest. The instructor gives you a quick account of what's ahead; steep, scary, sharp turns, rivers to avoid etc., then he heads off at speed and you attempt to follow along, trying not to fall off, run into any snow banks, other people or off the side of the piste.
The best thing about the Superluge Derby is that you can take it at your own pace, if you want an adrenaline filled fight to the finish then get yourself up to the front of the pack and race around corners at high speed overtaking and undertaking at will. But if you're not quite sure which handle makes it go left and which is right you can hang out at the back and cruise along at your own speed, testing your brakes every few feet and flinching every time someone whizzes past you. That was my plan, having always been a bit of a liability at such things I thought I would stay nice and quietly out of harms way at the back, but soon I had mastered my brakes (after the third time I rolled the sledge I realized that it's all about braking gently) and I gained some semblance of control. My competitive spirit was raised and I was up front racing and screaming with the best of them…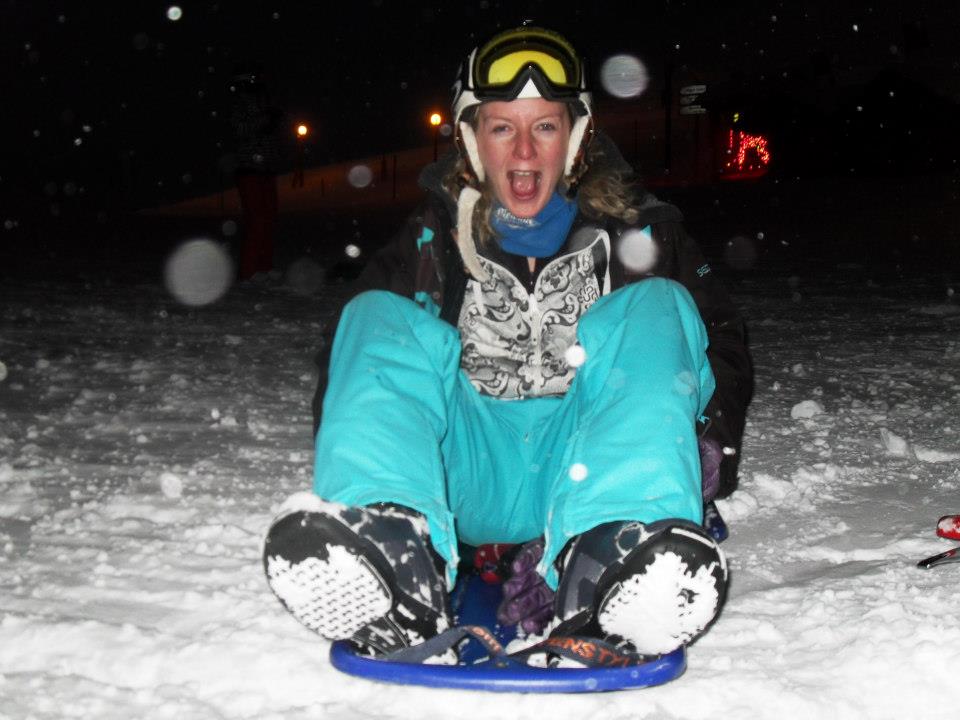 The run is broken up into about 5 sections where you all gather together at the start of each one, and set then off together, so if you're at the back of the pack at the start you have plenty of opportunities to redeem yourself before the finish line. Fair warning though, people get very competitive on the last section (the instructors included) and it's a tricky one featuring several hairpin bends and a nerve wracking steep drop off one side of the piste into the trees – try and avoid that if you can!
Eventually you all emerge from the run you are at the bottom of the La Roche chairlift at 1550m, after having just descended from 2000m, your knuckles will be white from gripping the brakes, you'll be grinning from ear to ear and you'll be shouting about how you were 'this close' to winning if so-and-so hadn't gotten in your way, forced you off the piste or pushed you off your sledge. The Oxygène team will be there to meet you with an ever so welcome glass of vin-chaud or a hot chocolate before you all pile into the Oxygène vans to be chauffeured back to your accommodation, still smiling.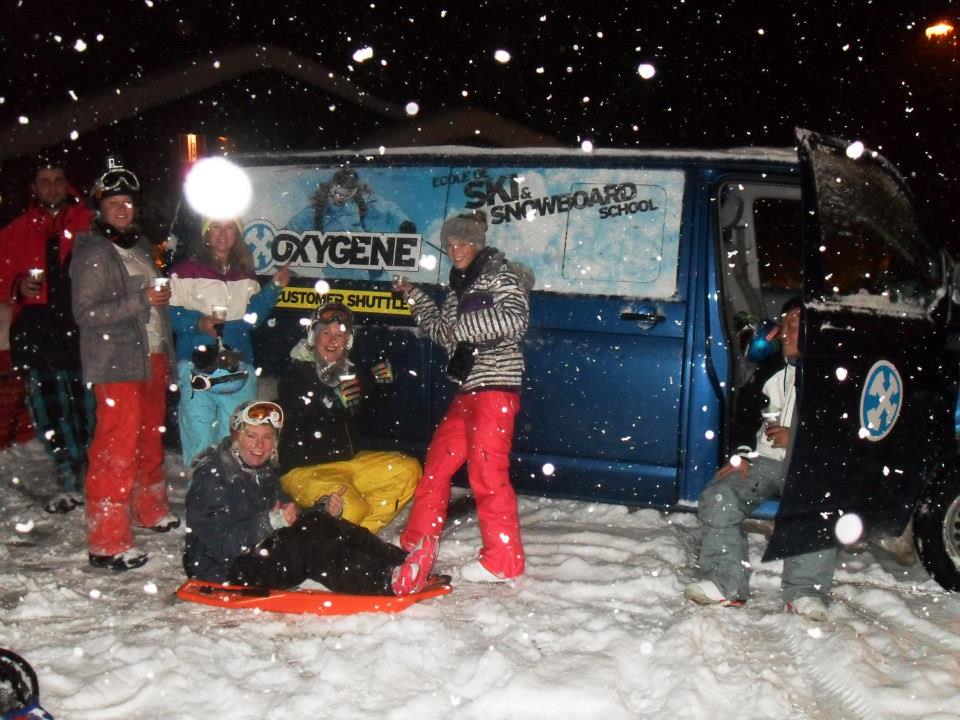 In two years I have taken part in a Superluge Derby at lease six times and it's hilarious fun every time. I make all my family and friends try it when they come to visit and I sincerely suggest that everyone else gives it a go immediately, gather up a crew get down to Oxygène and go try sledging the way it should be done!
Check out my experience here…