Goodbyes are never easy…
To celebrate the end of a fantastic season, we've rounded up the best bits of winter 16/17.
 Check out our winter stats: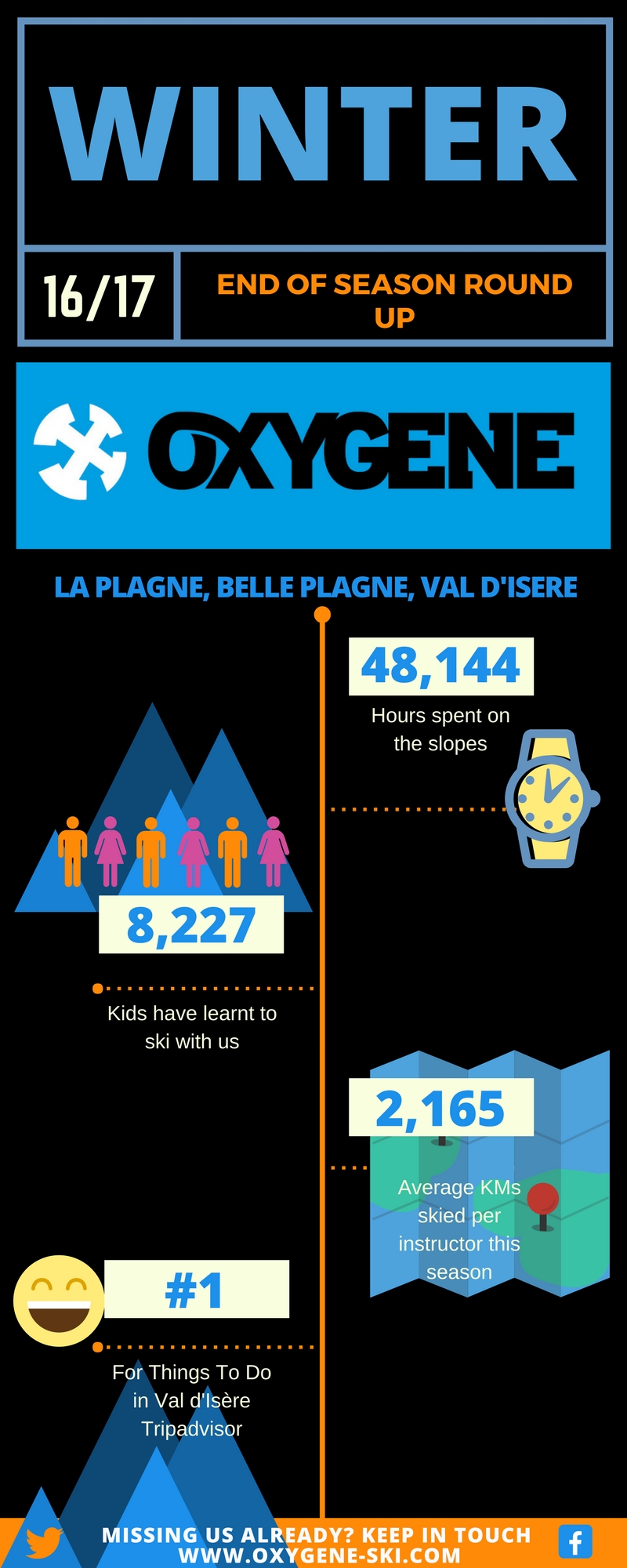 Let's not go apart this summer, keep updated with our instructors summer adventures throughout the world. If you have ever wondered what ski instructors do in the summer, whether they travel, teach surf or how to fly a plane, visit our previous summer blog post, or follow their life in real time on our Facebook page.
Thank you to all of our new and returning customers, tour operators and staff – we couldn't have done it without you.
So… until next time fellow snow lovers, merci bien!
Psst: keep an eye out for our brand new website which will be launched this summer.