By Daisy Corfield
Time for a few tips for holiday-makers in Val d'Isère and here is someone who knows Val d'Isère well…
This week it's time to catch up with our Oxygène Val d'Isère meeting point co-ordinator to find out a few of her favourites in resort! As a seasoned Val holiday-maker and 1st time seasonnaire, Milly gives us the low-down…
So… Milly, cutting to the chase, give us some insight into your ski life and your go to ski spots in Val d'Isère?
I've been skiing since I was a child and I was also heavily involved in my University's Ski Committee. I've visited Val d'Isère many times over the years and I love it because it is pretty vast and quite challenging (your average green is more of a blue etc.) and there are so many great places to plan a trip to or to just pop to for a quick blast around (being the case for me after and in-between work). I get to spend a lot of time chatting to the instructors at the meeting point and I've been lucky enough to make the most of their expertise in terms of getting their insider knowledge, as well as being able to tag along for some of their personal ski sessions – which has been great! I've been skiing quite a lot with one of our British instructors, Eliya, who has shown me some good tree runs in La Daille!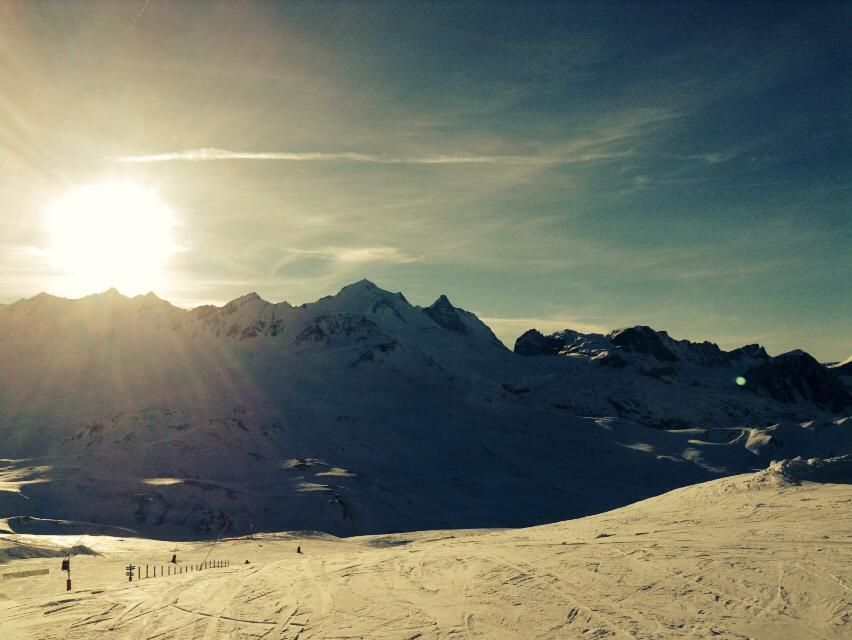 My favourite runs have to be the Grand Motte and the red: Double M, which ends up at the Lanches chair lift (down over in Tignes, Val Claret). It's a spacious and fast piste, which is usually quite quiet. I love it because it's a motorway for showing off and for practicing your carving. You can have a really long run down too, so it's perfect in terms of the lift/skiing time ratio! Hitting the top of the Grand Motte on a bluebird gives one of the best 360 degree views in resort too.
Have you got any tips for beginners or those getting to know Val?
For beginners and those wanting to get their ski legs back, then the Bellevarde basin at the top of the Olympique bubble lift is lovely. You can also try out the green runs such as: Verte, Génépy and the Grand pré for some gentle cruising.
And for those looking for something a bit more extreme…
Some of the more challenging black runs such as the infamous Olympic Face run (which competitors can do in 2 minutes, or something silly like that!), the Foret which descends into Le Fornet and the notoriously mogul minefield blacks that drop down into Tignes Les Brevieres are good to push yourself/get a bit of a work-out on.
There is also some amazing off-piste, which Val is renowned for, but we always recommend hiring an experienced guide to show you around the area.
In and around your skiing time, where are your preferred places to après?
Favorite après spot… Café Face, usually post Folie Douce! I like it because it's got cheap beer, a fun atmosphere and live music. There's also a quirky little French place called Coin des Amis which is great for a quick drink before dinner.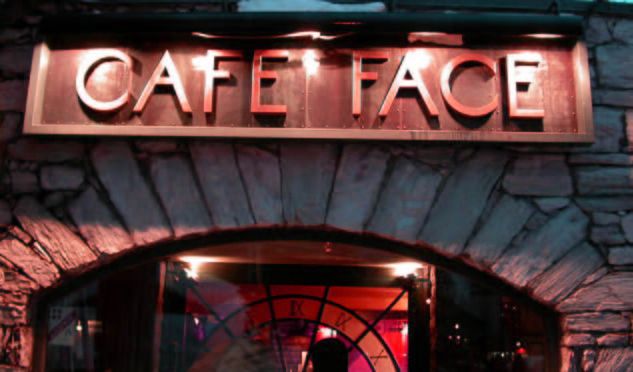 For a Vin Chaud during the day and a more relaxed atmosphere, I like the Rosé Blanche at the base of the slopes in La Daille – good to avoid the Folie crowds and to wait out the inevitable bus queues at around 17.00. It's also easy to access after maybe braving the Vallée Perdu run (accessible from the bottom of the Tommeuse Chairlift) – which is full of jumps, half-pipes, winding tracks through the rock and the occasional spot of rock climbing – be prepared to take your skis off and use the ropes drilled into the rock to help you get down the more precarious parts, especially if there hasn't been a lot of snow-fall, as there are a few 'pot-holes' to contend with. It's a lot of fun if you're feeling adventurous but I'd recommend wearing a helmet and going with someone who knows it as it's not for the faint hearted!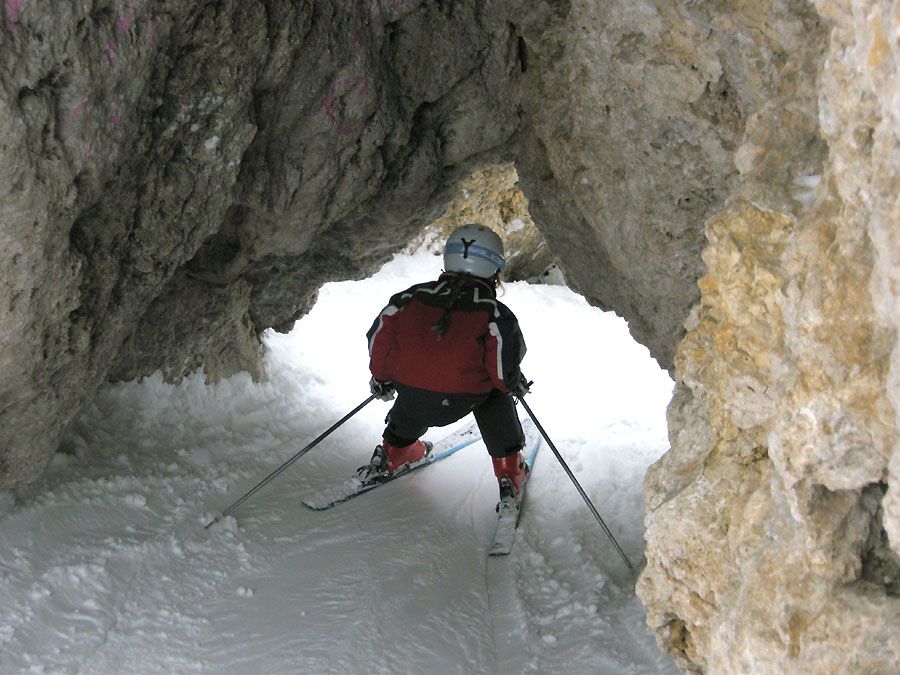 Val d'Isère has a really varied and good night-life too, so there are plenty of places to head out to afterwards. My favourites are the Fall Line – a cool bar run by some long-standing seasonnaires, for a chilled drink with friends and perhaps some live music, Le Petit Danois for something a bit livelier and for the lovely bar-staff/team… and the list goes on! Doudoune Club and Dicks Tea Bar are the places where most seasonnaires and holiday-makers alike end up on a big night out! The Mountain Echo, seasonnaire run magazine, has all the tips on where to go (depending on what you're after).
When you're not joining the kids at the Oxygène "lunch club", where would you recommended to eat out?
On the slopes I like to go to the self-service restaurant at the base of the Le Fornet glacier: La Cascade – the food is good, simple and reasonably priced. From there, you can take the chair up the glacier, but make sure you take the following T-bar up to the top instead of the Chairlift so that you get the best panoramic! Then take a fun and breezy ski back down to the restaurant for a sun bask on a nice day.
Another great spot to chill out and soak up the sun is at Bar de l'Ouilette, which is a one of a kind spot at the base of the Madeleine green slope (Solaise side), which sits at the brink of the lake. There's a gorgeous terrace and they put on a really good BBQ.
In resort I love the Casa Scara, which does some really nice seafood pasta and an amazing carpaccio as a starter – de.vine! It generally offers a great mix of Italian food, not just your bog standard pizza and it's location in the old town, opposite the church; makes for a really pretty setting.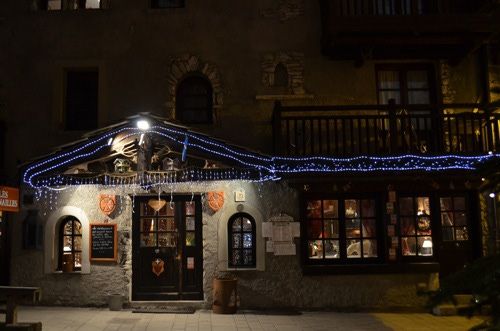 To get your Savoyarde fill, then the Fromagerie does a classic fondue and Le Cornichon is great for 'pierrades' – where you can cook your own selection of meat on 'hot rocks'.
So aside from all of the above, what would you suggest in terms of an alternative hang out/activity?
There is so much going on aside from skiing, so if you're not an avid skier/boarder or just want a break, then there's lots on offer. The Centre Aquasportif is amazing. It has a beautiful pool which looks out onto the snow front and if it's a really grim day, it's such a good alternative. There's also a lovely spa section and upstairs gym. Bearing in mind that you get a free swim session with your ski pass, then it's definitely worth a visit.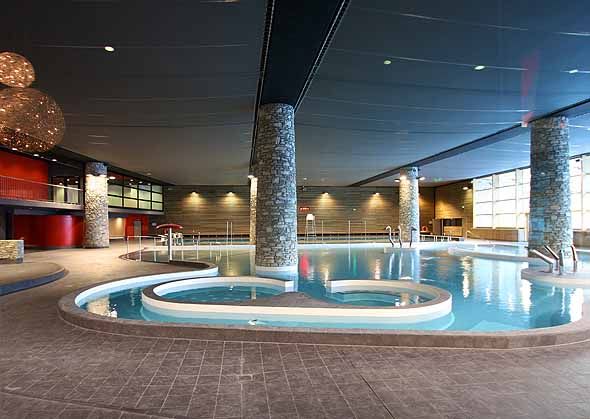 There are also lots of nice walks to take if you fancy a day off, for example. One of our instructors, Jurgen, does some cross-country skiing for Oxygène at the Manchet Valley, and just beyond this is a lovey long walk, that takes you right to the edge of the mountains.
There are lots of adventure, niche activities to get into to. A couple of weeks ago we had an Oxygène outing to the ice-carting ring (where Pierre demonstrated his outrageously competitive side), and Tanya, one of our secretaries, tried out the para-penting (gliding) – which we can set up for people in the office – looks terrifying but lots of fun! You can both ski and snowboard (you don't have to be particularly good either), and it mainly involves launching yourself off the side of the mountain, under the capable instruction of Stéphane!
If you are looking to do something different, or want something for the kids to get involved in for example, then remember to check out the weekly Val Scope (available in our offices) for the latest information on what's happening in resort…
Thanks, Milly!