La Plagne is hands down my favourite ski resort
I came here once six years ago thinking it would be a one off and I have been coming back every year since.
La Plagne has been voted No 1 ski resort in Europe and No 1 in the world over the years by several different publications and although I'm inclined to agree whole heartedly, I don't expect you to just take my word for it, so to back up my claim here follows my top five reasons to L.O.V.E La Plagne!
1) The Enormous Ski Area!
Lets start with the obvious one, La Plagne has an absolutely massive ski area and when you pair it up with Les Arcs you would be hard pressed to find a bigger piste map than Paradiski's any where in Europe.
The Paradis Ski area boasts 425KM of pistes, 70% of which are above 2000m always giving you the best chance of the best snow. We have a 2000m vertical drop and a huge array of areas to choose from whether you're after cruising wide open blues, fighting moguls on un-pisted blacks, getting your ski legs on the green slopes, tree runs, short runs, flat runs, steep runs, long runs any kind of runs, LA Plagne has them all! Not to mention the Glacier which can guarantee you snow even in spring or low snow seasons, our large high altitude forest areas which are perfect for low visibility days and not forgetting the snow park, boarder cross runs and slalom slopes dotted around resort.
Whatever your ski level, whatever your weapon of choice, La Plagne's got what you're looking for, and you can do all of it whilst enjoying stunning panoramic views including Mont Blanc and all the way over to Courchevel.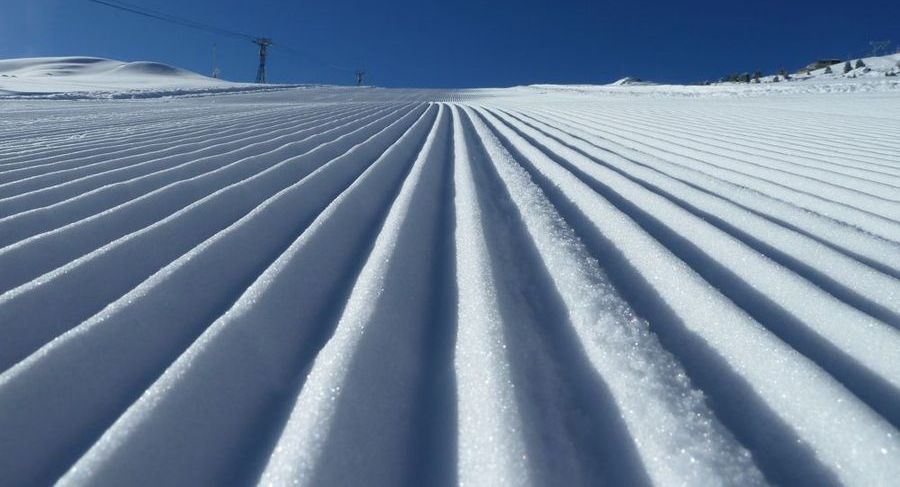 2) LA Plagne aka Pow Town!
For all those powder hounds out there pros and rookies alike, take note, La Plagne has some absolutely epic off piste areas for all ability levels.
The entire piste map is filled with off piste pockets of fun most of which are easily accessible from handily placed chair lifts, such as the back face of the Becoin chair, or the drag lift Cretes which is perfectly placed at the top of a huge powder bowl. The whole southern side of the mountain around the Verdon Sud chair is a wide open off piste paradise, whereas the couloirs under the Grande Rochette are simply terrifying. If its tree dodging you're after get amongst them off the Mont Blanc or Mont de la Guerre runs and if you've really got your gnarly boots on check out LA Plagne's famous North Face. It is a backcountry off pisters' dream! Taking you from the Glacier all the way down the (aptly named) north face of the Bellecote mountain to the valley below via cliff faces, powder fields, trees and rivers, but be warned, it is not for the faint hearted!
La Plagne is quite simply a powder playground no matter your capability, easily accessible powder of every quality and gradient, and since we're not really on the off piste skiers radar – unlike Chamonix or Val D'Isere, the powder we get tends to see a lot less traffic and so stick around longer than in other resorts.
So if you love the powder or you want to learn to love it, once again, La Plagne's got what you're looking for!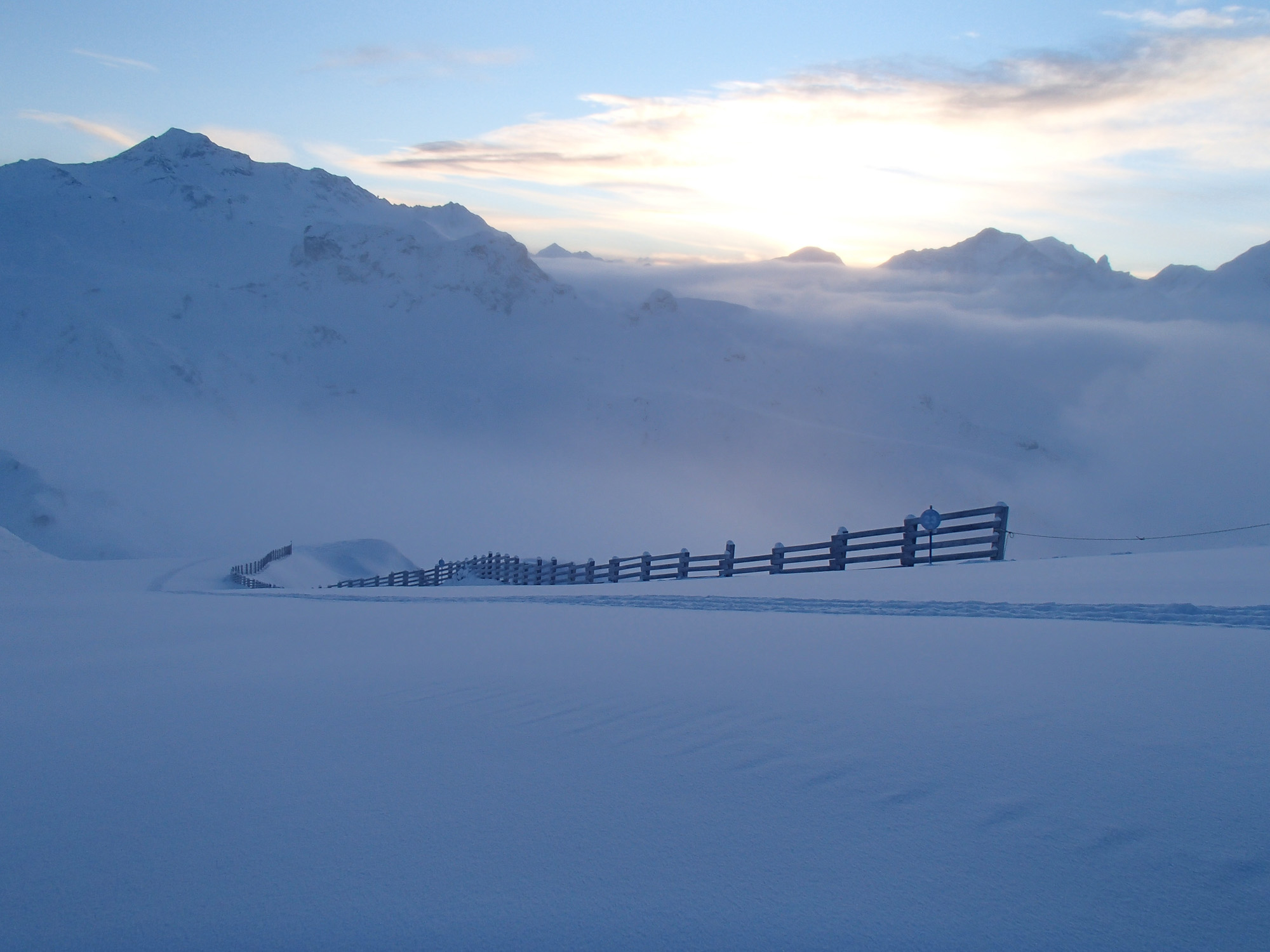 3) Apres Apres Apres!
Trust me when I say if all you do on your ski holiday is ski then you are missing out big time! La Plagne has so many extra curricular activities to offer it'd be a crime not to partake in some of them. If you're an adrenaline junkie then get on the World Class Bobsleigh track, the Oxygene super luge, the Snow Panthers Skidoo tour, go dog sledding or parapent off a mountain! If you're feeling a little more mellow check out the out door heated pool in Bellecote, relax with a massage, go snow shoeing, ice skating or stay over night in an igloo. Whatever you fancy doing with your après ski time La Plagne's got you covered and of course if what après means to you is dancing on tables in ski boots to live bands whilst mainlining Vin Chaud and Jager Bombs well then stop by Scotty's bar in Plagne Centre for the very best Apres in town. Live music après Monday, Wednesday, Friday!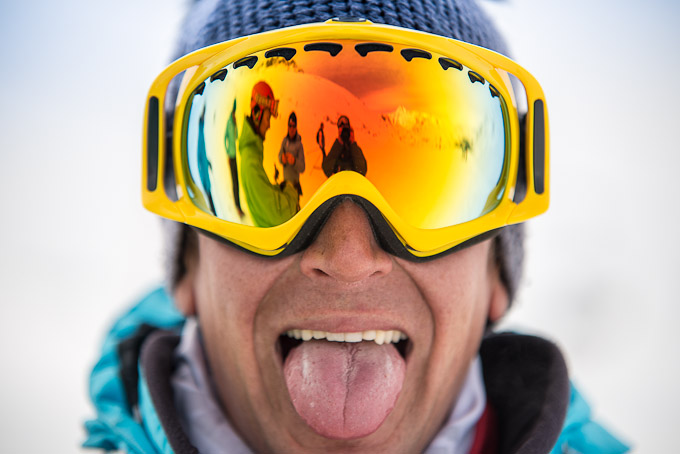 4) Variety is the spice of life!
La Plagne is resort full of options, 10 villages make up the resort and each one has its own unique style and range of accommodation giving you plenty of options to choose from to tailor make your holiday to your own specific needs.
Fancy a traditional wooden chalet with hot tub and private host? Check out the quaint snow topped cabins of 1800. Want to be dead central to all the action? The hotels of Plagne Centre are for you. Need childcare? Check out one of our great British Tour Operators such as Crystal, Ski Beat or Mark Warner. Want to be left to your own devices? The self catering apartments of Aime 2000 or Bellecote will provide.
Situated at 2050m Plagne Village and Plagne Solieil are ski in ski out high altitude pretty villages with an extremely tranquil vibe.
Montalbert and Montchavin set at the two lower extremes of the map amidst the forests are two self-contained mini resorts own collection of accommodation, restaurants, après activities and each with an option of purchasing a 'local area' ski pass at a much cheaper rate than the full Paradiski or La Plagne pass.
The sunny side of the mountain is home to Champagny, gateway to a Nordic ski wonderland and home of the rare wonder that is the Ice Climbing tower.
Whatever you need to make your holiday your own, Guess what? La Plagne's got what you're looking for!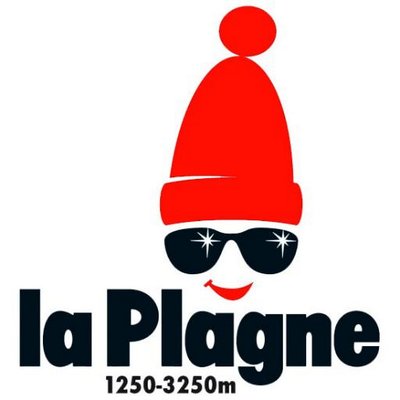 5) Good Clean Family Fun!
Trite though it may sound La Plagne really is fun for the whole family, The organisers have gone out of their way to come up with new things for the kids to enjoy each year and this year is no exception, added to the continual possibility of bumping into the Milka Cow and being given free chocolate (yeay!), is the adrenaline pumping fun of the Colorado and Eldorado luge tracks, the glacier ice grotto filled with ice carvings and wonders, the tunnel at Inversens with light show and graphics, the animated pistes in Mont Albert featuring wood carved creatures and eerie wood music, all this plus the possibility of sighting the Legendary La Plagne Yeti should keep your little ones occupied all week long.
We may not be as well-known or have such a glamorous reputation as some other resorts I might mention (you know who you are) but the up side of that is that we don't come with a well know and glamorous price tag either.
La Plagne caters for skiers, boarders, telemarkers, sit skiers, bladers, Snow shoer's, sledgers and spectators, and with Oxygene ski school starting from 3 years old, free under 6 lift passes and 7.00 Euro passes for the over 72's there really is nothing for it but to bring every generation of your family out to enjoy La Plagne!
So that's my top five reasons and if you're not yet convinced I could carry on all day (I haven't even mentioned the Fondue yet!) But really the best thing to do is book a trip, get out here and see for yourselves all the reasons why … We LOVE La Plagne!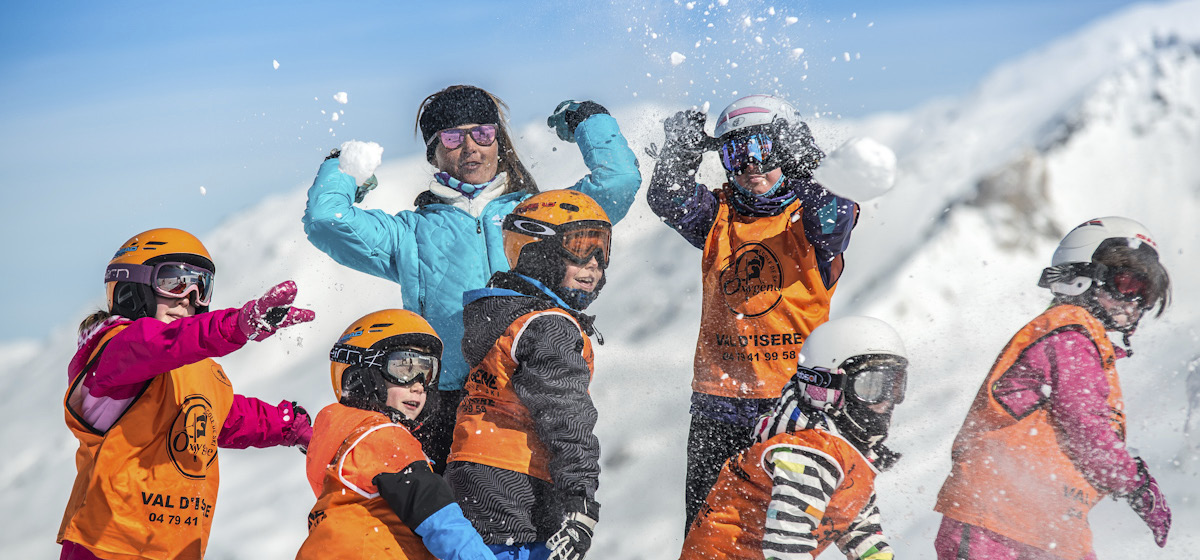 Now I could go on and on about La Plagne all day long, but those are just my top five reasons to get you started…
We may not have the glamorous reputation that precede Val D'Isere and Courchevel, but nor do we carry the same price tag! Just one more reason why… We LOVE La Plagne!