With Oxygène skiing is for everyone…
For a number of years now we, at Oxygène Ski & Snowboard School, have been developing an Adaptive Ski programme aimed at teaching anyone with a disability how to ski (or snowboard). We now have over 10 specially trained instructors and guides available all season so you can learn and progress in the best environment.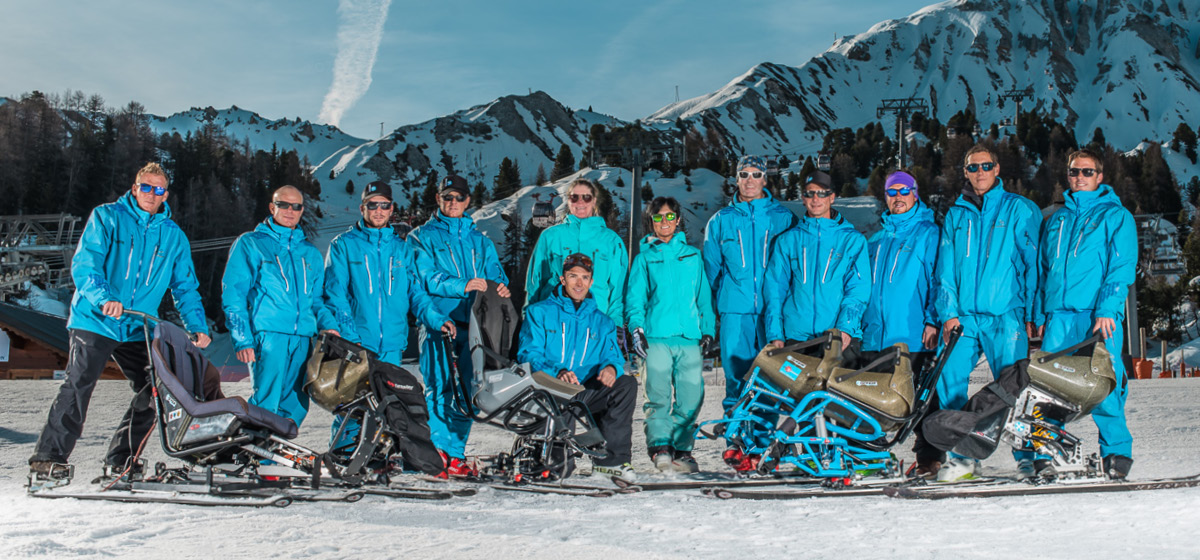 We have a large range of adaptive ski equipment which can cover every type of disability. This includes sit skis and Tandem skis for people who use a wheelchair or have difficulty coordinating their lower limbs, short or long arm stabilisers for amputees and an intercom headset for the visually impaired.
And this year we have gone even further…
1. We have created an Adaptive Skiing webpage where you will find easy to understand information regarding our products and also details on how to book.
2. We've also produced an Adaptive Ski School brochure which is distributed to a number of information points both in and out of resort.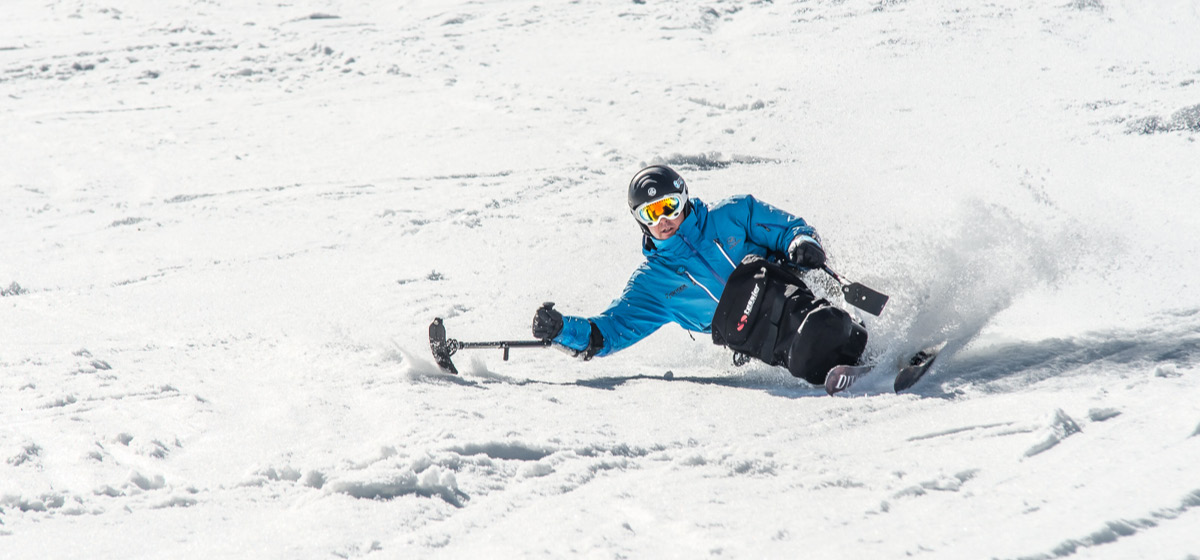 3. We have purchased two brand new state-of-the-art sit skis made by Tessier – a Tandem Flex and Dualski Tempo.
4. We've brought a number of wheelchairs and located them around the La Plagne ski area. We want to make simple things like going to a restaurant or using the public toilet that little bit easier for sit skiers!
These points include:
• Top of the Grande Rochette
• Top of the Roche de Mio
• In Belle Plagne at the Tourist Information Office
• At a few of mountain restaurants with direct piste access (to be confirmed).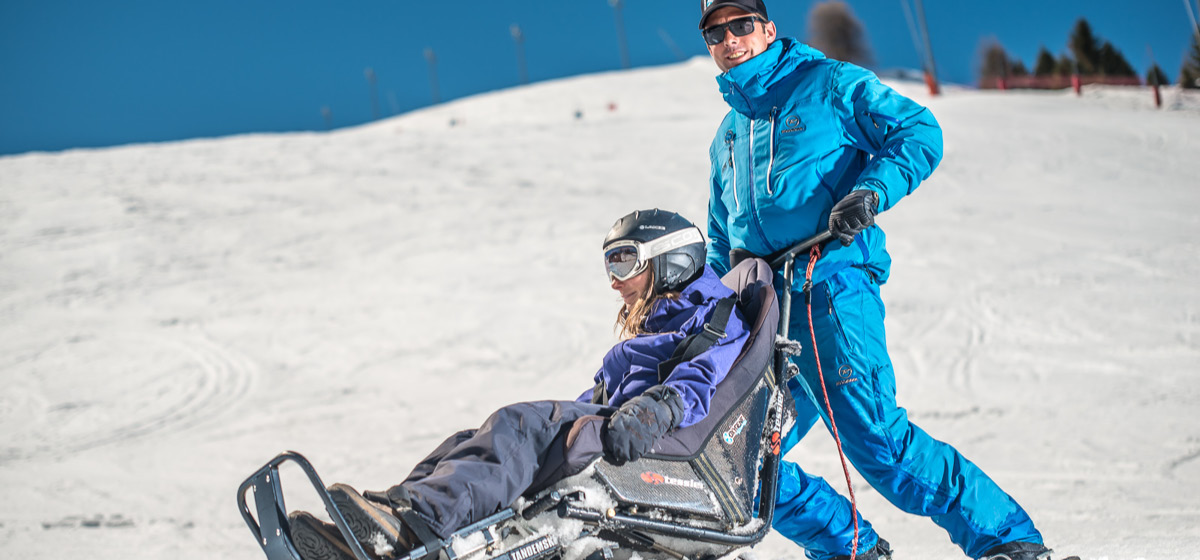 We also offer a Taxi Ski (Tamdem Ski and Tandem Flex) service to non-skiers. Those who cannot ski, do not want to ski or would like to see the mountain from a different aspect can join our Oxygène guides for a morning or afternoon to remember.
Nowadays we are one of the leading Adaptive Ski Schools in France and we offer the best professional advice specifically adapted to you and your needs.