Once you have booked your destination and reserved your ski lessons, the hardest part is still to come!
What should you pack for a successful ski holiday?
Between the ski and après-ski outfits, things to avoid being too cold or too hot, and the dreaded question: will the children still fit into their ski kit from last year?
It's hard to know where to start!
To help you out, we've put together a checklist of essentials to pack :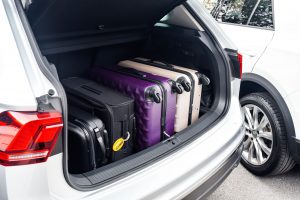 Layers, layers and more layers: (or the onion technique)
The secret to staying warm is layering! Start with a technical base layer, then a jumper (add a fleece for the coldest days) and so on.
Be careful not to restrict your freedom of movement!
Ski socks
Remember to bring your own !
A small investment, but we guarantee you won't regret it! Even outside of the ski season, you'll love them with trainers in the winter !
Snow Boots
After a day in ski boots, you only want one thing: comfort! Forget your trainers, they will be soaked in less than a minute! Choose a pair of boots instead: your feet will be dry and warm!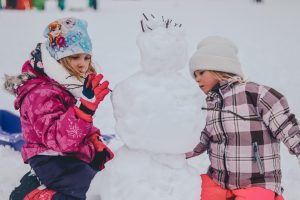 Ski goggles or sunglasses
The goggles protects your eyes from light, wind, snow… Be prepared to face Mother Nature!
For sunglasses, we recommend that you choose a pair of glasses adapted to the intense light in the mountains, minimum category 3. They will be your best friend on a ski holiday.
Gloves or mittens
It's not pleasant to no longer be able to feel your fingertips by 10am.
We advise you to bring two pairs of gloves. You never know if you forget one pair at the restaurant.
For those who feel the cold: there are also thin under-gloves, to be worn under the classic gloves to make sure you don't get cold!
Hide your neck
To avoid being cold and catching a chill, a neck warmer is your best ally! Scarf, buff, technical snood… Everything is possible!
Backpack
Remember to take a backpack to carry your personal belongings, water bottle and snack!
A 50 L backpack is not necessary. Choose a small size that fits close to your body so that you are not encumbered on the chairlifts.
Bottle or flask of water
No, eating snow won't keep you hydrated. And yes, we've already tried…
Snacks
Enjoy, it's the holidays! Treat yourself! And winter sports are exhausting!

Sunscreen and lip balm
Sunscreen is a must-have! We can never say it enough, protect yourself. With altitude, the sun's rays are stronger: the quantity of UV rays increases. Even on a white out day, don't forget to use sun cream!
Clothes for the après-ski
Forget about fashion week, focus on comfort! Lucky you, the dress code in a ski resort is casual!
As for the ski outfit, use the onion technique (the layering) !
Think about insurance!
Be prepared. Always opt for the insurance (carré neige) when purchasing your lift pass, this will be invaluable in the event of an accident on the slopes!
Check what is included in your holiday insurance (ie loss of bank cards, theft of ski equipment etc)
BONUS | Card games
For the cosy evenings in front of the fire, whilst the snow falls outside. Add a little fun with snap. Laughter and memories guaranteed! Even for the bad losers.
A well-prepared holiday = a happy holiday