Heading away for a ski holiday with the kids? Val d'Isère has got to be your winter destination of choice.
Why? Well, aside from the fact it offers some of the best on and off-piste activities around, the resort caters for children extremely well.
There's certainly lots to see and do in this French Alps hot (or rather, cold) spot. And with improvements being made to the lower slopes in more recent years, it means you now have even more reason to head to the resort with your kids in tow.
So, what should you bear in mind if you're getting ready to enjoy a break in Val d'Isère with your children? Here are our top hints, tips and advice.
Where to ski with little ones and beginners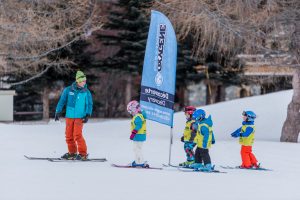 Although you might not believe it, Val d'isère is incredibly beginner friendly.
With 3 beginner areas around the village, you can take your pick of location to gain confidence before you hit the main slopes. Oxygene's head ski instructor in Val d'isère, Raphael, advises beginners to start at the "Le Village" chairlift and "La Savonette" button-lift, two free ski lifts in the heart of the village. "Then we take our beginner skiers and snowboarders to the top of Solaise, where there is a new beginner area with 2 covered magic carpets. The next step is to go and explore the mythical Bellevarde area." says Raphael. "With green slopes such as "Grand Pré", "Borsat" and "La Verte", beginners can even make it to the Folie Douce and then on to the Tignes ski area if they wish". As you can see Val d'Isère is becoming the perfect resort for beginners to improve gradually, while discovering different areas of the valley.
If you've visited Val d'Isère before but not for a couple of years, you'll be pleased to know there are lots of new things to discover on your return trip.
Lessons Are Available for Budding Skiers of All Ages
It doesn't matter whether you or your kids have never been on the slopes before, or if you're something of a pro; there are plenty of lesson options in Val d'Isère. Oxygene's team of experts have been providing lessons for two decades – and they're just as equipped to help kids learn the ropes (or the slopes!) as they are teaching adults.
Our instructors teach lessons in English and French, and other languages besides, and you can enjoy private coaching or a host of fun activities to keep kids entertained while you're away on your family holiday.
All our instructors are friendly, gently coaxing you and your children to become more at ease on the snow and get the most out of their holiday. You can even rent the ski equipment you need at the Oxygène shop to ensure your trip is as smooth and stress-free as possible.
It isn't just about skiing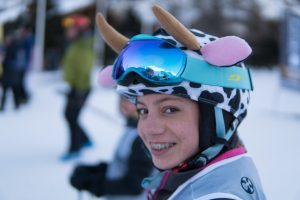 Oxygène is your favourite ski school because we know how to rock your ski holidays. Every Thursday join in our Crazy Hat Day by decorating your helmet or bringing your crazy hat with you to the slopes. At the end of the week we throw a little party with music and dancing to celebrate your children's progress at our medal ceremony. Don't miss out on those cool Oxygène events.
If skiing doesn't tickle their fancy, your kids can try all manner of snow-based activities in Val d'Isère. From snowboarding to sledging, they can make the most of the cold, white stuff in all numerous ways. And if they fancy a day away from the ski slopes, they'll discover that sports centres – with swimming pools and other fun, kid-friendly activities – await.
Did you know there's also an open-air ice skating rink in the centre of the resort? Hire some skates and off you go! Now, the whole family can make like the contestants of Dancing on Ice!
Very Small Children Are Well Looked After
If you're taking a mix of older kids and little ones, rest assured that the smaller people amongst your brood will be in safe hands, too. There are plenty of children's nurseries available to check out in Val d'Isère, with kids from three years old catered for. You can spend an afternoon or so on the slopes while your little one enjoys some fun activities in the much warmer environment of a kids' nursery or creche.
Accommodation is Comfortable – and Close to the Slopes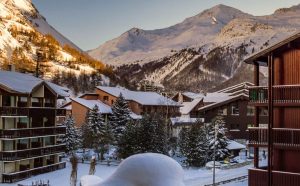 Parents will know that any day can be made more challenging if your children aren't happy. But thanks to warm and comfortable accommodation, which is located within easy walking distance of the ski slopes in Val d'Isère, there'll be no tears at the end of a tiring day. Instead, you can choose a hotel or chalet that's simple to get to, and offers a host of home comforts while still bringing some authenticity to your European ski break.
Get Snap Happy!
There are plenty of photo opportunities in this popular destination, with some of the views up there with the best sights you'll see ever on a family holiday. Our favourite snap opportunities are with Ollie, the Oxygène bear. Watch out for him on the slopes or the snowfront, he's always keen or some hugs and usually has some sweets on him to give away… Get a #selfiewiththebear and post it on social media and you might be the winner of an Oxygène goodie bag…
What are your top tips for a fun, child-friendly, family ski holiday?