Hooray! We are back to skiing (and snowboarding) with lifts this season! However, there's still the question of how Covid will affect ski holidays and your ski lessons in general. Rules are constantly changing and we do our best to be flexible in resort and we try to keep this blog as up to date as possible. Below is an overview of the current rules.
To enter France you must have a vaccination pass (pass vaccinal) or a negative PCR / antigen test result taken within 24 hours pre-departure (aged 12 years or above). Please note, when you are in France to get into bars, restaurants and onto ski lifts, only a vaccination pass is accepted for 16 year olds or older, and for children between 12 and 15, a negative test result within 24 hours is allowed.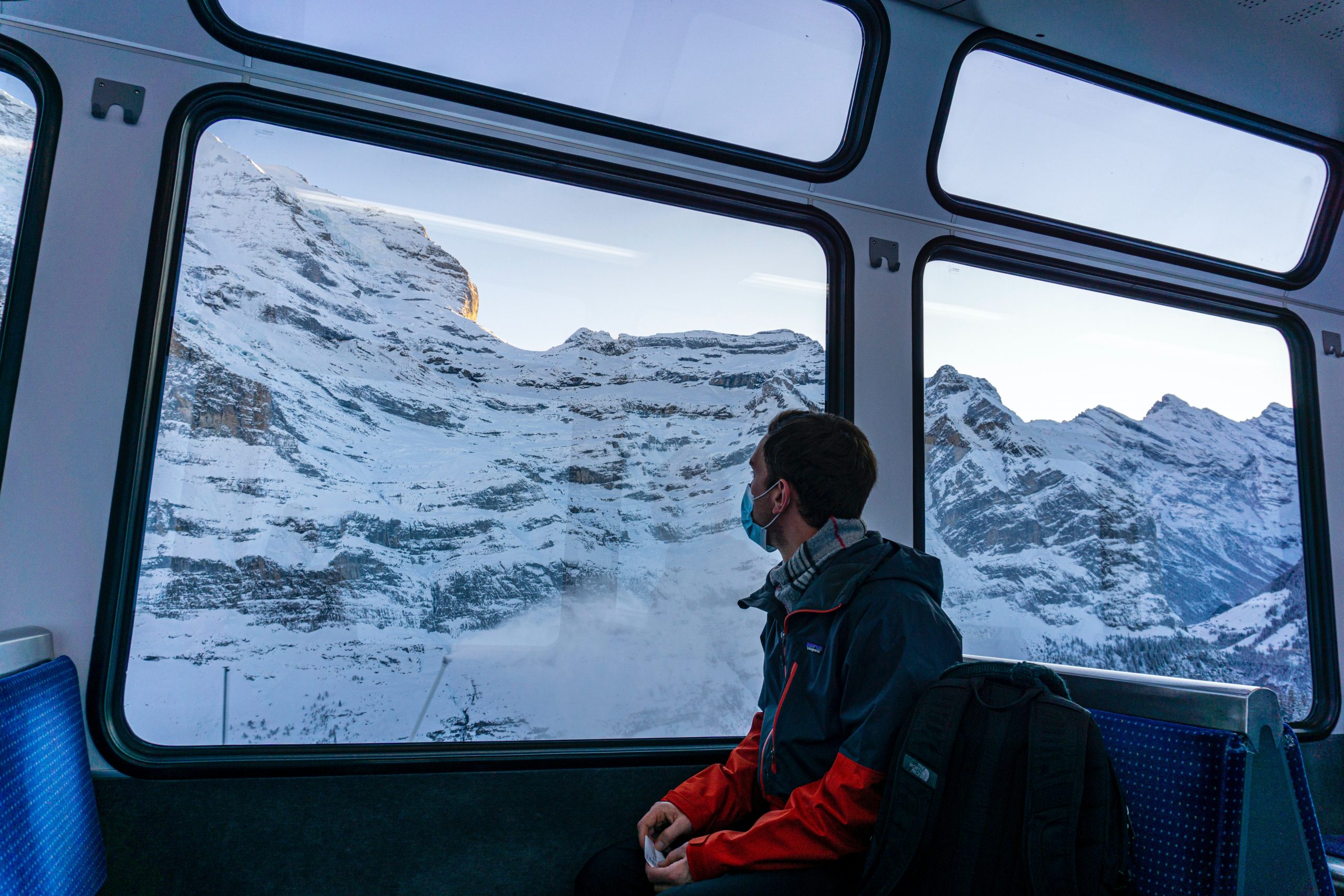 We, at Oxygene, are 100% committed to the safety and security of all our clients and team:
Our staff and instructors wear face masks and/or approved face coverings. 

We have alcohol-based hand sanitiser available in all our shops and offices and we regularly disinfect sales counters and points of contact in all our Oxygene shops and offices.

We encourage hands-free payment and try to limit payments in cash

We ask all clients and instructors to be on the lookout for Covid symptoms and if in doubt take a Covid test before coming to lessons.

In the event of a positive Covid test we will follow the French public health directives on contact tracing. 
We're sure you have many questions, so here are a few answers to some of the most frequently asked ones so far:
1. Can I get a refund if travel restrictions change and I can't travel?
Yes, you will find our full Covid cancellation terms here.
2. For mountain restaurants do I need a health pass?
Yes, everyone over 12 years old needs to show proof of being fully vaccinated (2 doses) or a negative test of no more than 24 hours old. From 16 years old a vaccination pass is necessary. 
3. My teenager has only had one vaccine, can they get a health pass?
Any child (under 18) travelling across the border with a fully vaccinated parent or guardian, are attached to their parents vaccination status. Therefore a child that has not received 2 vaccinations and a booster, but their parents have, will still be eligible for travel. 
Once in France, any child over 12 years old must present proof of vaccination or a negative test of no more than 24 hours old. See the useful chart from British Embassy below.
4. Are masks mandatory on the slopes and are there suitable for skiing?
Currently wearing a mask is not mandatory if you are doing sport, such as skiing. But it does remain compulsory in gondolas, cable cars, funiculars and indoor queues from 6 years old.
There are certified neck warmers that you can use, ideal for pulling above your nose while in a ski lift queue. We even have our own Oxygene version which you can purchase in resort for 15€.
5. Will there be snow?
Of course, we always have snow. It's not possible to tell you how much but no matter what all our instructors know exactly how to make the most of every last snowflake.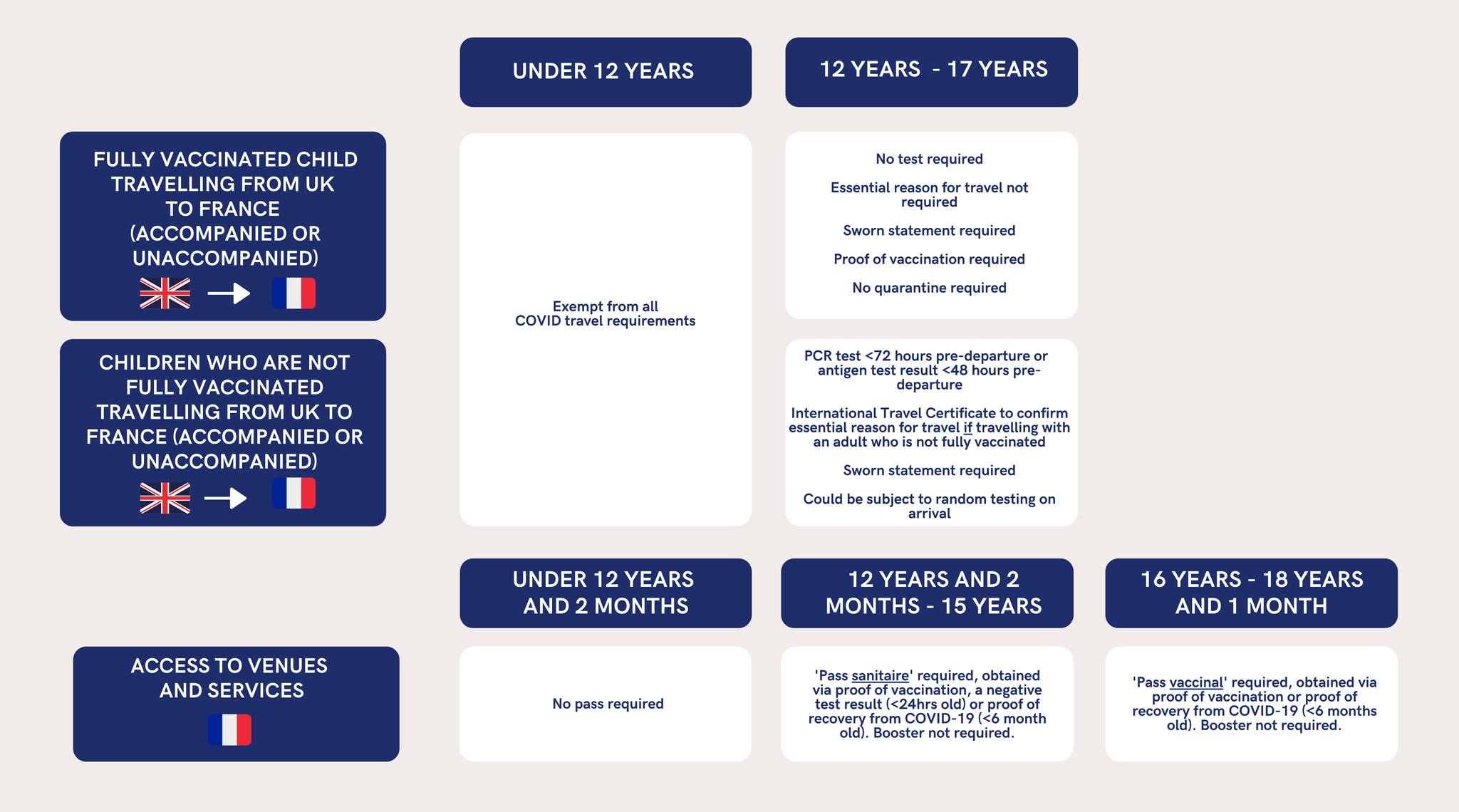 You can find more information and advice from the French government here: French government Covid-19 information.
Oxygene is committed to identifying all possible risks associated with the transmission of COVID. You can find all our Covid cancellation policies in our general T&C.
If you have any questions, please feel free to contact us directly.
Oxygene is the perfect solution to enjoy fresh mountain air! We look forward to seeing you in resort very soon.