Tignes is one of the most iconic ski resorts in the French Alps and is located close to the Italian border. With its neighbouring ski resort of Val d'Isère, they form one of the largest ski areas in France. It offers 300kms of ski pistes at an altitude ranging from 1550m all the way up to 3450m. Whether you're searching for a sporty, family-friendly or festive holiday, this international ski resort knows how to cater for all tastes. Here's a non-exhaustive list of 10 things to do to make your stay in Tignes unforgettable.
1. Ice diving
Dive into a magical, sub-zero ocean world as you plunge under a hole cut out in the Lac de Tignes. Accompanied by a qualified diving instructor, ice diving is accessible for beginners and advanced divers alike. It's a memorable and thrilling activity that can be shared with friends and family.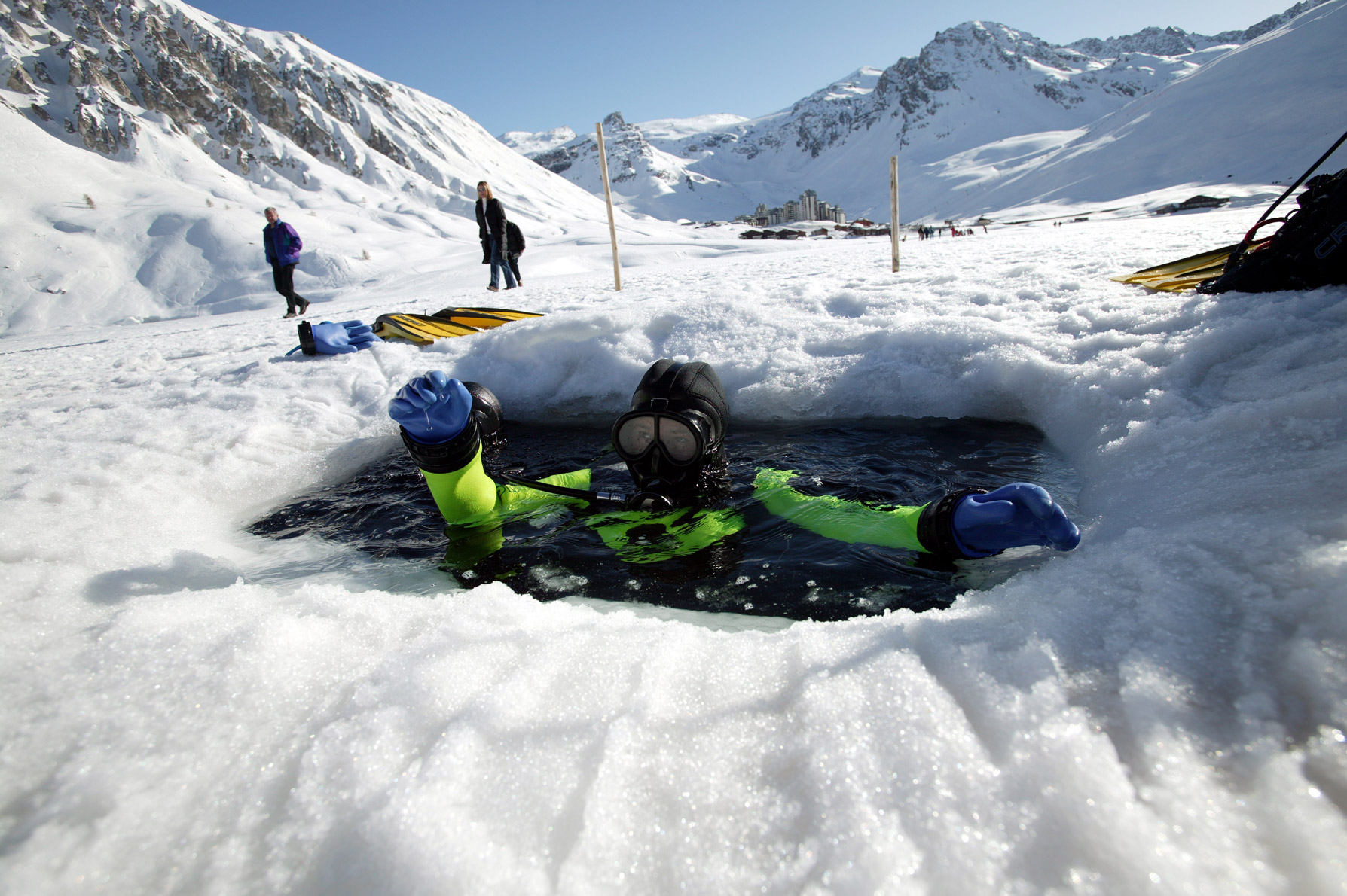 2. Ski jumping the Bun J Ride 
For those of you thrill seekers, don't miss out on the Bun J Ride – an impressive blend of ski jumping, bungee jumping and zip-lining. Strap into the harness connected to two elastic chords on each side before launching yourself off the 30-meter-long runway and into the 40-meter drop. Available to ride on skis, snowboards and sleds.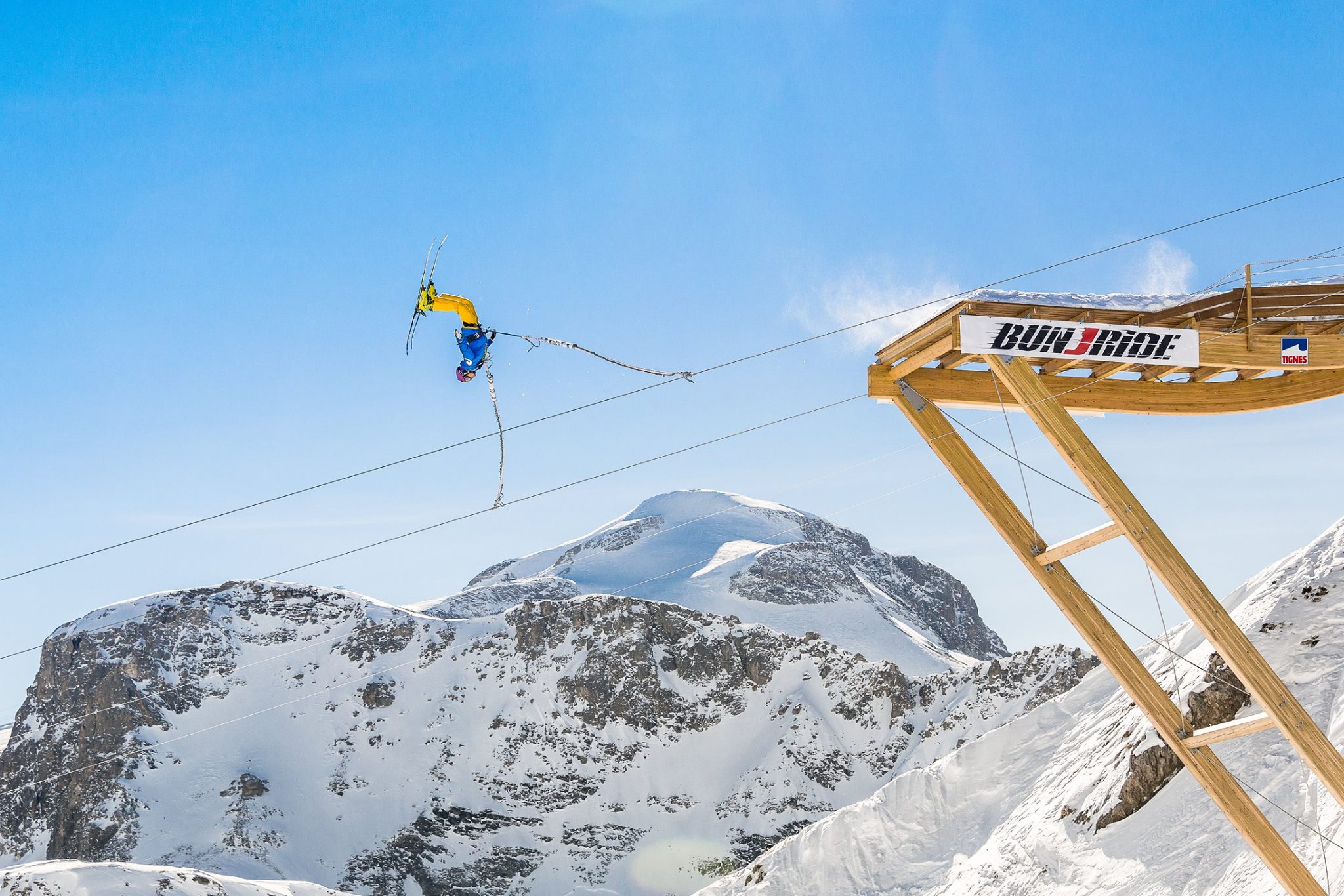 3. Ice driving lesson
Ever dreamt of being a rally driver drifting on ice? Under the guidance of a professional and certified driving instructor, learn all the tips and tricks on how to emergency brake, turn, counter-turn and skid on slick terrain! Adrenaline guaranteed!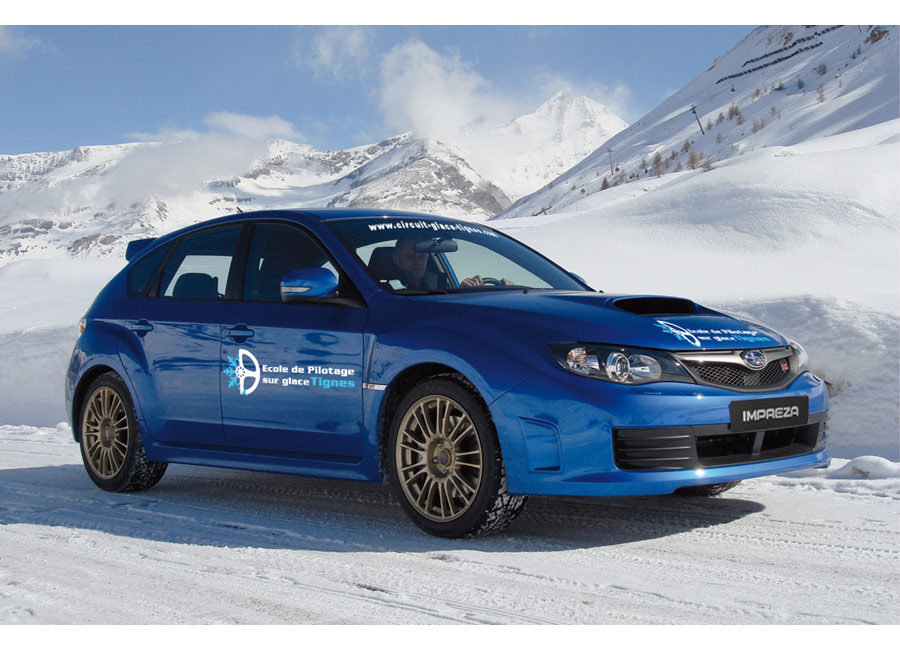 4. A snowboard session
Whether you're a beginner or expert, Oxygene Tignes has a particular focus on snowboarding lessons. Our team of dedicated snowboard instructors will get you surfing on snow in no time ! If you're a little more experienced and want to nail those carves, our team will help you progress your technique whilst showing you the best runs the ski area has to offer. What about the kids, you ask? There are group snowboard lessons for children from 5 years old and the possibility of private snowboard lessons for children as young as 3 years old thanks to the use of the Burton Riglet tow reel and Handlebar set up.
5. The Grande Motte glacier
Accessible at 3456 meters altitude via cable car, the Grande Motte glacier is the symbol of Tignes featuring stunning, panoramic views over the Vanoise peaks. For a bonus tip, stop by Le Panoramic restaurant, master restaurateur since 2013, for an unforgettable meal. Skiers and snowboarders can then ride down to Tignes Val Claret. Don't worry if you don't feel like skiing, you can always come down by the cable car.
6. Take a well-deserved break at the Oxygene Café – vegan, vegetarian and gluten-free options available
After a full day of activities, why not treat yourself to some fine, fairtrade Italian coffee and a selection of home-made dishes for all tastes (poke bowls, bruschetta, sandwiches, salads & cakes) including a variety of vegetarian, vegan and gluten-free options. Che buono!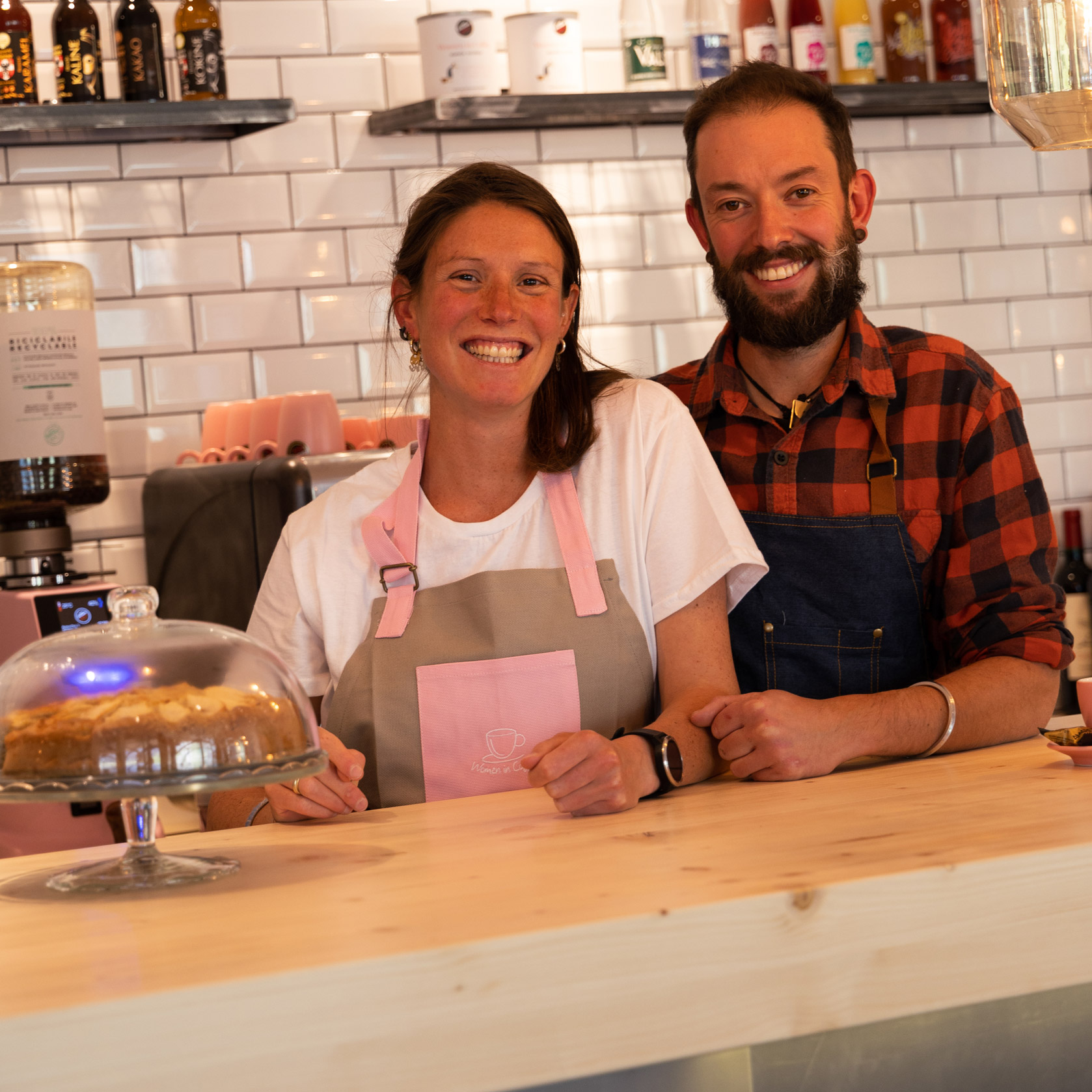 7. Dinner at La Ferme des 3 Capucines restaurant
La Ferme des 3 Capucines is a great place to taste a modern take on the regional cuisine. Its team of friendly staff and a talented head chef are eager to provide an unforgettable experience, all within their warm and authentic chalet-style environment. The best thing? It's located right next to the actual mountain farm (running since 1995) where many incredible cheeses can be tasted on site.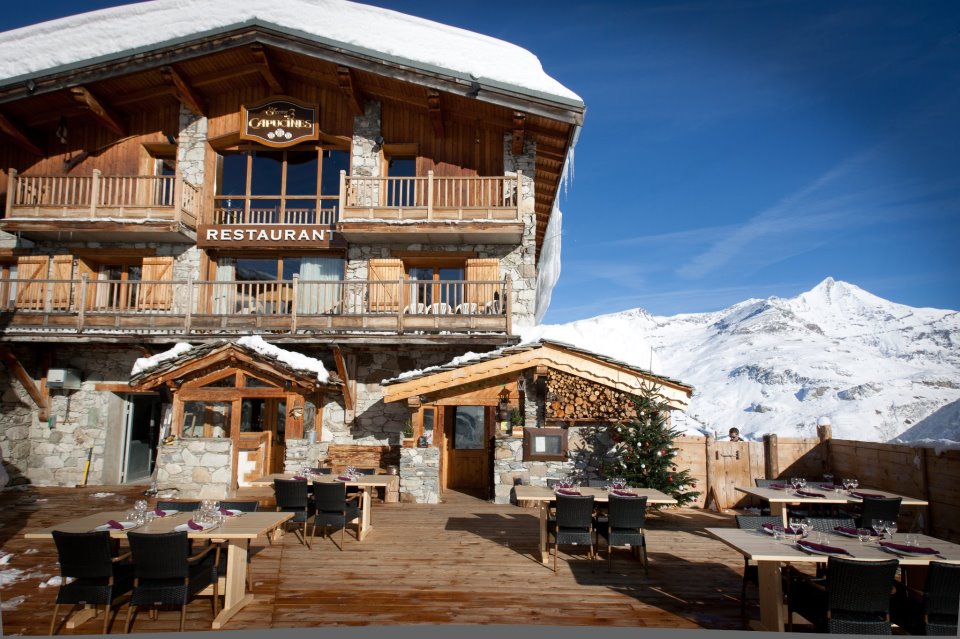 8. Toboggan run, Pala'fou
Grab your friends, family, sledge, helmet and head torch for a thrill-seeking run down a dedicated 3km tobogganing slope ! Accessible via the Palafour chairlift in Tignes le Lac.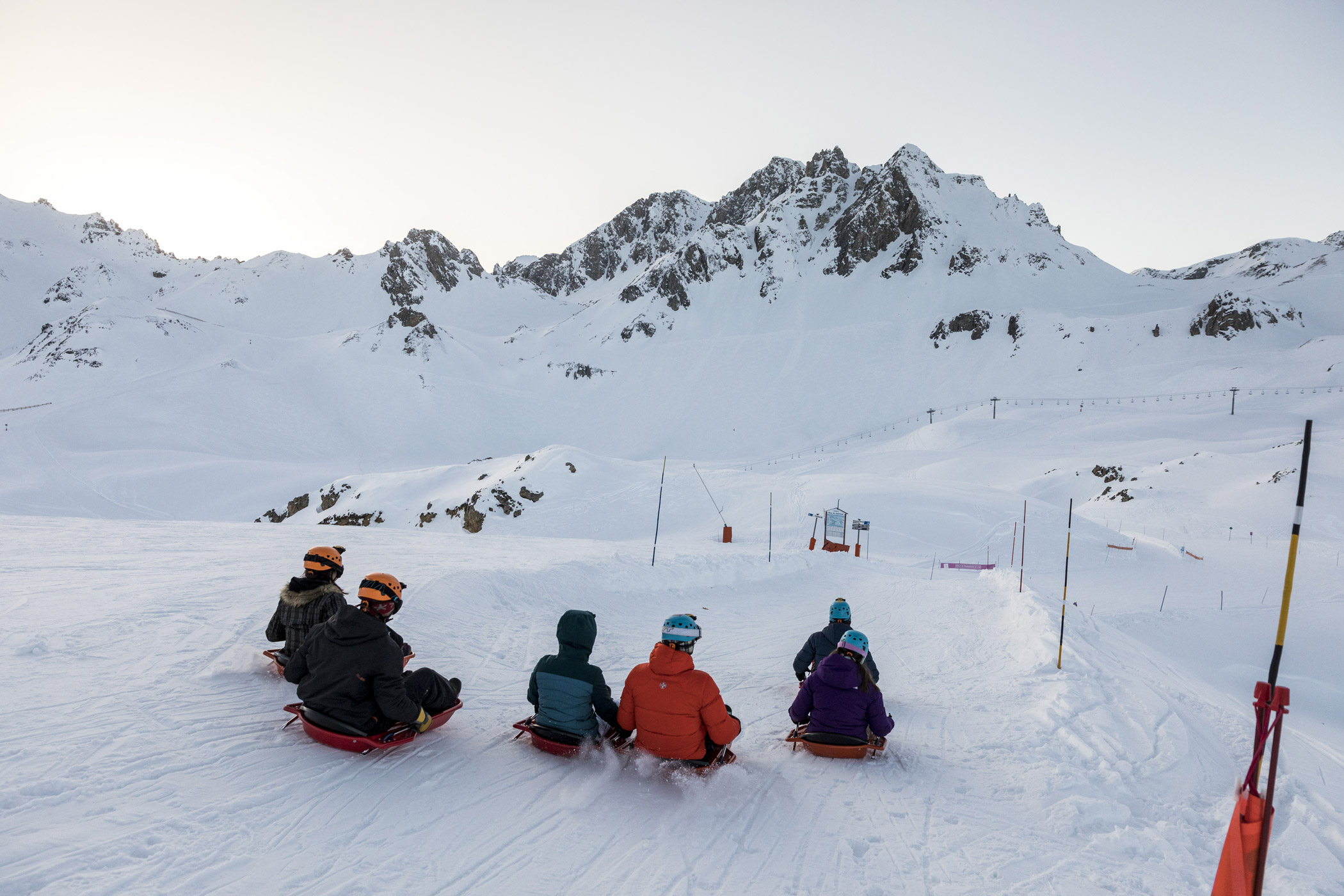 9. Ski touring, dinner and an overnight stay in a refuge
Are you looking for a truly unique experience on the hills? Tailor-made to suit your level, climb up with an experienced Oxygene guide to the Col du Palet refuge, located at 2652 meters altitude. From the month of February onwards, Oxygene can help organise an overnight stay, including a well-deserved fondue dinner! Don't forget that ski touring is a physically demanding activity and it's recommended to be in good physical shape in order to make the most out of this adventure.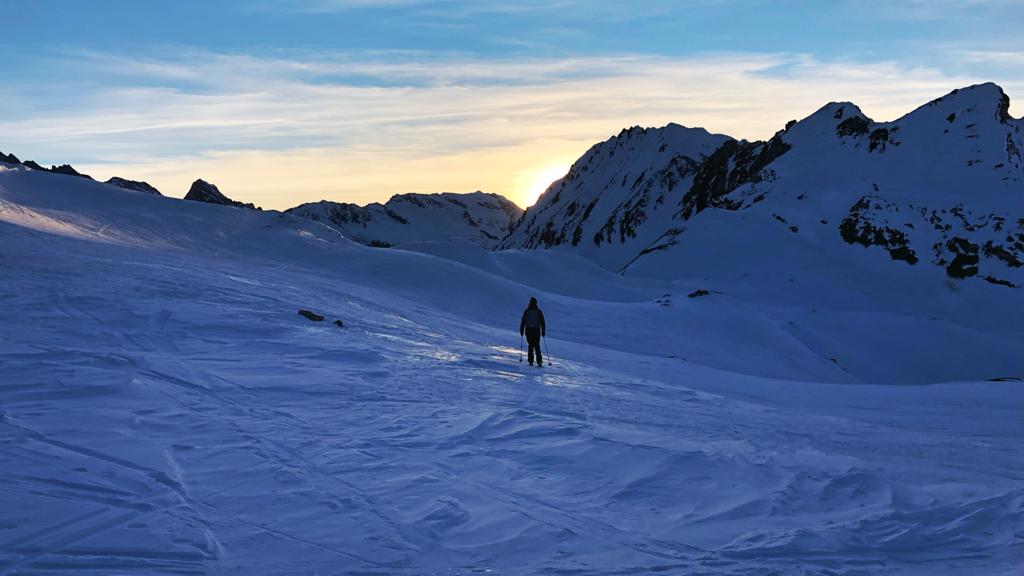 10. Where to enjoy a drink?
A great day always ends around a table with our friends or family and a drink in hand to discuss the day's exploits. We highly recommend the "Loop Bar" or "Le Moose" next to Tignes' Lake.
Whether you visit Tignes with your family or friends, the ski resort has everything to make sure your holiday is an unforgettable one.