Did you know we have 2 equipment hire shops in La Plagne and Val d'Isere? Our rental shops offer a unique service with high-quality equipment ranges for all ages and levels. We also provide top of the range equipment servicing, allowing us to not only look after our skis and snowboards perfectly, but yours as well. 
This year we want to let you know we have listened to your wants and needs, and invested in new equipment to help offer an even better Oxygène experience. Read on to find 4 new product ranges that you can rent out this winter from one of our shops!
1. Off piste Crew
The perfect wide skis for those fresh snow days with groups of friends. Go big and go deep with the Off Piste Crew…
What are they and why choose them?
These are wide skis, great for powder. They are lightweight allowing you to glide perfectly over the top of deep snow. They are versatile allowing you freedom in your choice of slopes. They are a real pleasure to ski. Examples of some of our off piste ski range are: Camox Birdie, Bent Chetler 100, Elan Ripstik 96, Dynastar legend 96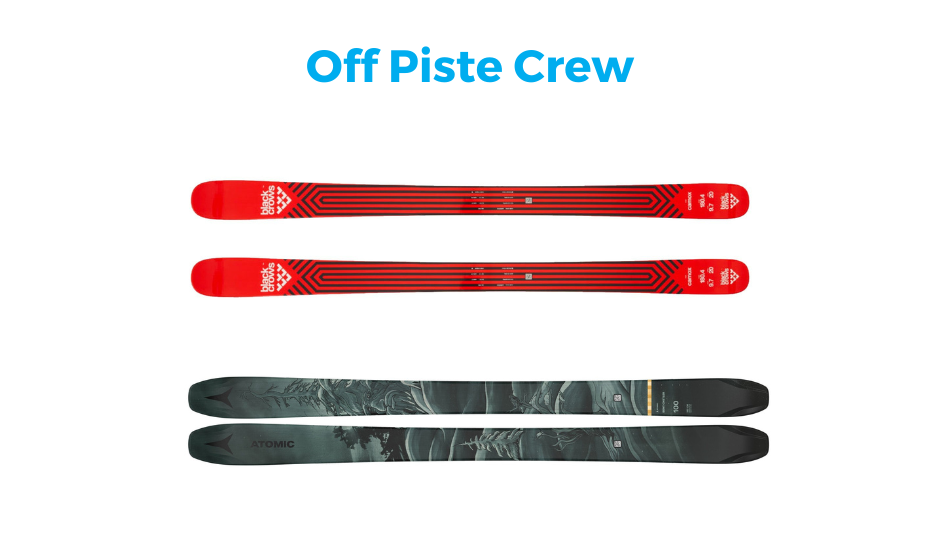 2. Black Crows Family
This family of Black Crows is ideal from the littlest to the biggest of skiers. You'll fly on the slopes with the Black Crows Family firmly on your feet!
What are they and why choose them?
Born and bred in France, Black Crow Skis were created in 2006 in Chamonix. In our Oxygene shops we have a selection of Black Crows for everyone, and we're sure you'll love their unique design. These skis are perfect in helping the 'learn to ski' experience come to life, and in the right way! You'll enjoy sliding one from slope to another on them and sharing fun with the whole family. Some even say they could win 'ski of the year'.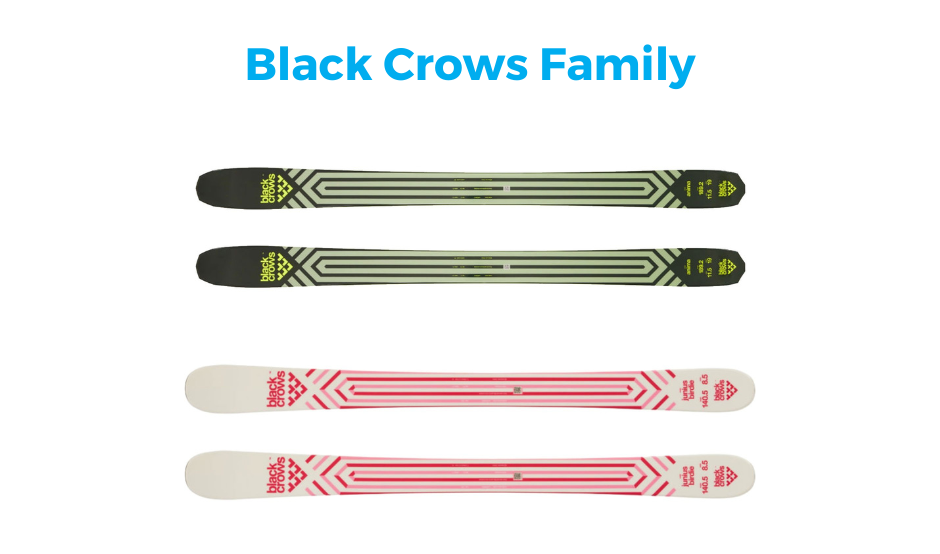 3. Racing Team
Just imagine carving perfect turns with your children on the slopes during the holidays this winter. The Racing Team is all about you!
What are they and why choose them?
Looking for a competition ski, something a little more technical, fast and solid, something that allows you to carve like an angel on the slopes? Then our racing ski collection is the right choice for you. Ideal on groomed snow and on slope skiing, when you shift from edge to edge your skis will slice into the piste perfectly. We have options available for adults and children, slalom and giant slalom. When you rent these skis, you'll feel like a God skiing this winter…

4. Go Further
Here are some skis that will take you further, and we quite literally mean that. Head off the beaten track and into the world of ski-touring… 
What are they and why choose them?
These are lightweight and perfectly adapted skis (with skins) that slide uphill easily. You'll be able to discover the beautiful landscapes of our mountains like never before. Ski-touring has really taken off in the past few years, and our range of touring skis will have you transcend into nature in another way. We have 3 x ranges of touring skis and 4 x splitboards to choose from, including skis for children and adults. Come on, let's go further together!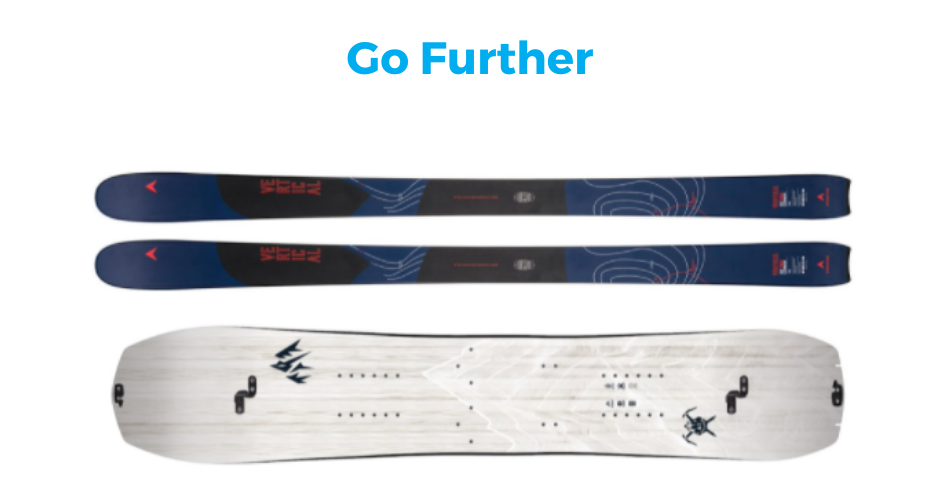 So, there you have it! A little explanation into our new ski and snowboard equipment this season. Don't forget, when you book lessons with us you are entitled to a 20% discount on all our equipment rental range. Contact our resorts for more information.