Let's take a look at Bertrand from La Plagne… he loves a bit of kilt action!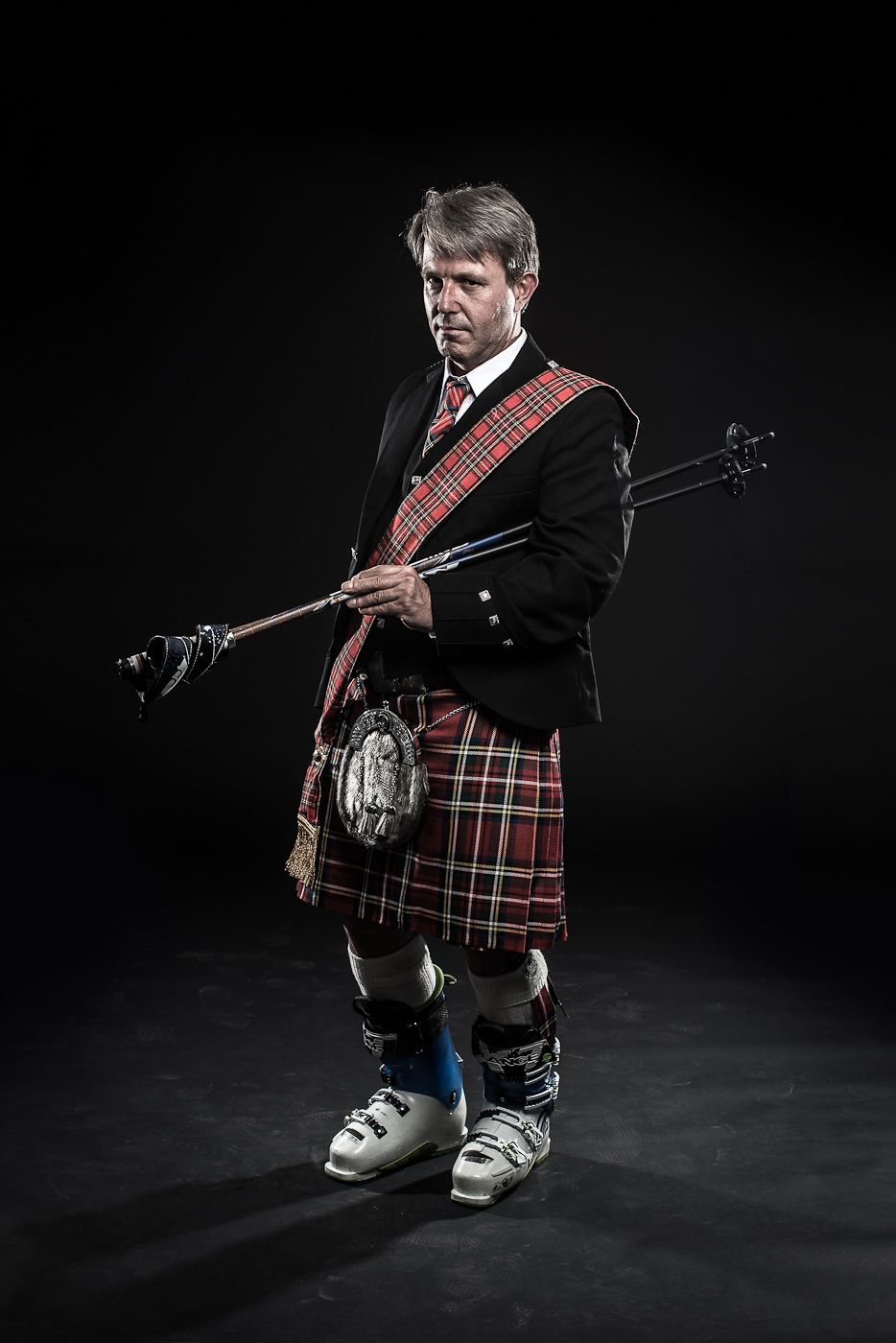 Name: Bertrand de Monvallier
Nationality: French
Nickname: Berti. It's easier for English people to pronounce. For the past 25 years, they've struggled with my name…
Resort: La Plagne
Teaches: Exclusively alpine skiing! I used to snowboard in the 90s, but most of the instructors are better than me. They take the 'mick' out of me because they say I am rubbish. In fact it's probably true! I did also have a cross country experience at the age of 10… never again.
Favourite skis? Dynastars. It's a really good brand.
Favourite piste in La Plagne? There are lots of pistes I like in La Plagne:
• My favourite blue is the Bozelet on the Champagny side – it's always in the sun! The Mira is also great and it's probably the steepest blue run in the world.
• My favourite reds are the Carina & then the Kamikaze. Again they are in the sun! Also the Sources from the top of Roche de Mio and the Esselet in Montchavin.
• Moving onto black runs, the Rochu from the top of the glacier is amazing and terrifying at the same time. In my opinion you can't find a black this good anywhere else in the Alps.
Favourite place to ski on days off? The North Face of Bellecote. You feel like your skiing on top of the world. It's one of La Plagne's famous off piste areas and there are dozens of possible routes down. I've been lucky enough to make the first tracks there three or four times only. It's amazing when the sun is shining. At the bottom we often follow up with a welcome beer at the Fer à Cheval, or better yet, lunch at the Ancolie in Peisey.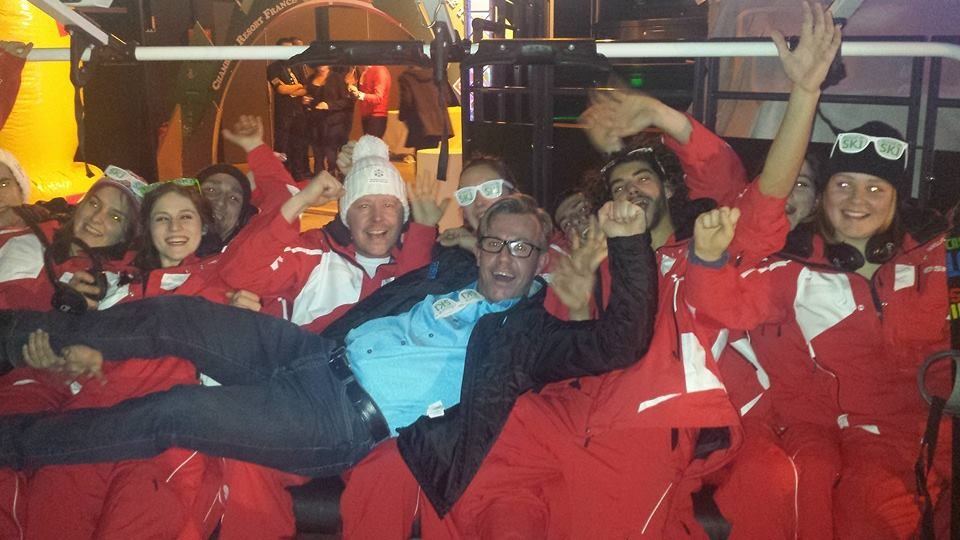 Dream ski destination? It would be great to go to Argentina, Japan, Chile, plus many more places… I want to go skiing where there is good food, and if possible good wine too.
What's your favourite food? I'm very typically French therefore I am going to have to give more than one answer! So, in order: sauerkraut, salt pork with lentils, pot au feu, tripe, kidneys, beef tongue, oxtail, plus any kind of red meat. I also like Italian food (I love Italy and they have contributed with a lot of good food), Indian food, Thai, Japanese, Couscous, Lebanese and nothing beats a good burger. But if you want to spoil me, take me to a Chinese restaurant. I don't think I have ever been to a good one. Oh and I forgot to mention I am also a cheese fondue expert!
When did you learn to ski? I learnt in La Plagne when I was 7 years old with an ESF female instructor, she was called Marguerite, like the famous French cow! We weren't allowed to overtake each other and it made me furious…
Why did you become a ski instructor? When I was 17 something just clicked. I was getting very bored at school and I loved skiing. I thought being a ski instructor would be a good and rewarding job… and it is!
How long have you been in La Plagne? On and off since 1982.
Which is your favourite restaurant in La Plagne? Chez Lorette in Montchavin is great and very typically Savoyard. In the resort my favourite is the Face Nord in Belle Plagne, good food, good wine, great atmosphere, affordable and the owner Babs is always very welcoming.
What's the best thing about your job? Being in the mountains and meeting lots of different people. Everyday is a different day! I also enjoy living in a ski resort, there's a sense of being removed from time and the rest of the world, which I quite like.
… and the worst? The rain!
Which are your favourite lessons to teach? Anything, anybody, I am not difficult.
What's your worst memory as a ski instructor? I was off-piste on the North Face heading down a very steep couloir called Le Cairn. I had a group of three Dutch skiers and one of them fell and slipped all the way down to the bottom of the couloir. That was 800 meters of sledging on his back, I thought he was seriously injured but apart from being in shock he was actually fine.
What are your other hobbies besides skiing? I like to travel and discover different cultures. I enjoy sports, swimming in the sea or lakes, being with friends and nice people, plus cooking.
What do you do in the summer: I work for Oxygene all year round. So when one season finishes it's time to get ready for the next. I also take holidays where (preferably) there is a warm sea.
Summer or winter: I like them both. The winter for skiing, the snow and my job, and the summer for the warm weather, holidays and most of all the fact that I have a bit of time for myself!