Don't know your piste from your powder? Always making mountains out of moguls?
What does it all mean? Fear not, we're here with a quick rundown of some of the most common mountain terms to give you a head start and have you speaking the lingo like a local in no time;
Alpine skiing – downhill skiing as opposed to cross country or 'nordic skiing'.
Après-ski – literally 'after ski' and technically means anything you get up to after you finish skiing for the day. It most often refers to hitting the bars for a well-earned beer and getting silly to live music in ski boots in the afternoons. But it also means any of the additional activities available in resort such as the Oxygène Superluge Derby or Moonlight Ski.
Bluebird – a blue sky, not a cloud to be seen, beautiful sunny day on the mountain. Guaranteed to happen either when you have to work all day (legitimate reason to pull a sicky), or when you went out the night before, have a raging headache and would really like to sleep in. But a bluebird day trumps a lie in every time!
Carving – the art of making really clean controlled turns on a ski or snowboard, using the edges of your skis/board to turn efficiently without losing speed.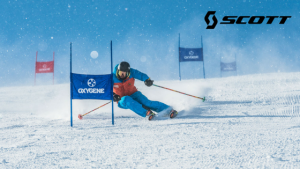 Dump – widely used term for huge snowfall a 'dump' of snow, for example 'it's dumping here' or 'it dumped last night'
Freeride – skiing and snowboarding off piste on un-groomed snow, can also be called backcountry riding.
Freestyle – skiing or snowboarding concerned with jumps and tricks.
Fresh tracks – when you ride down an area of untouched snow laying the first tracks on it. You can get fresh tracks on groomed pistes but it most commonly refers to off-piste powder and is awesome and well worth getting up for first lifts for.
Lifties – the staff who man the chair lifts, drags and cable cars all over the resort. They check your ski pass as you head through the barriers and ensure that everyone gets on and off the lifts safely.
Moguls – the bumps of snow that form on the pistes by the snow being pushed out from under the skis as you make turns. They can get bigger throughout the day, especially if there has been a fresh dump of snow and on un-groomed runs they can get to ridiculous proportions. Mogul skiing is an art form that requires a lot of skill, it is very hard to do it gracefully (especially on a snowboard) and competitive mogul skiing is a sight to be seen.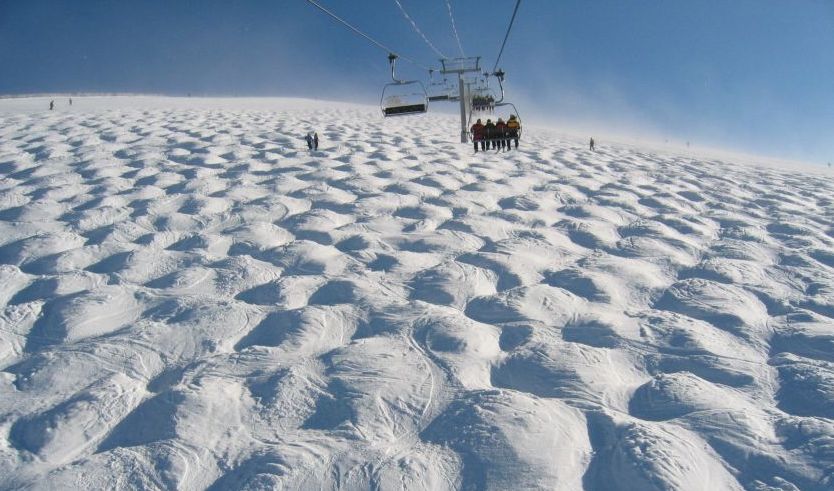 Pisteurs – the people who look after the pistes; includes daytime pisteurs who are there for your security in case there is a problem on the piste and night time pisteurs who drive the piste-bashers and groom the runs after the lifts shut.
Piste – the areas of the mountain groomed and marked out for you to ski on. Also called runs, slopes or trails, and they are all marked and named on the piste map. When skiing on these areas you are 'on piste', when venturing outside of these marked areas you are 'off-piste'.
Switch – refers to riding the opposite way to which you are used to. In snowboarding right leg forward as opposed to your natural left or vice versa, and in skiing it refers to skiing backwards. It can also be called 'fakie' by those with skateboarding backgrounds and is a tricky skill to learn but necessary if you want to make progress on the mountain and handy if you want to move towards doing freestyle.
White out – cloudy/snowy/foggy conditions that leave you unable to see clearly on the mountain. Often going hand in hand with 'flat light' which gives no definition to your surroundings and renders the snow indistinguishable from the sky. It's also guaranteed to happen on your day off.