The French government has delayed making a decision about the opening of the ski lifts until 20th January 2021. Whilst this is frustrating, the truth is that it has forced us to adapt our approach to skiing and snowboarding. 
Rather than taking the lifts and trying to do as many runs as possible, we've slowed down, taken walks, brushed up on old skills and learnt new ones. 
Here's a little insight into how we've adapted our lessons…
Ski-touring / Split-boarding
Ski touring / split-boarding is proving very popular this season and involves sticking 'skins' to the bottom of your skis or split-board that are textured to slide in one direction and grip in the other. This allows you to glide your way up the slope with special bindings that detach at the heel in climbing mode. Once at the top, you roll your skins up and pop them in your bag, click your bindings back into position (and your split-board together) and down you go! This wonderful sport means you can access anywhere you wish, according to your level of fitness and determination of course!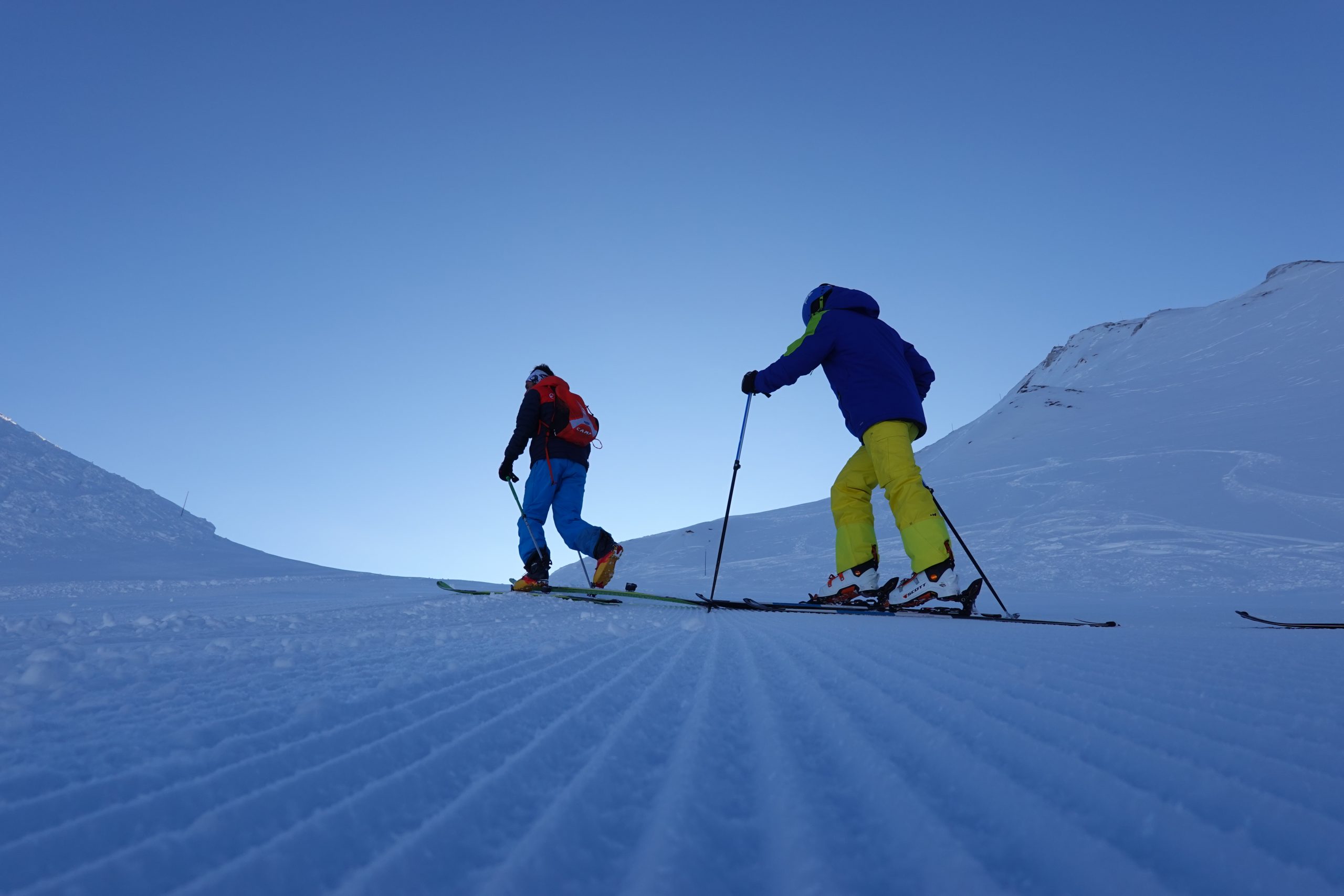 Cross-country skiing
Cross-country skiing is also known as Nordic skiing and used to be a way of transporting yourself on snow from one place to another. It's been practised as a sport for a while now and features in the Winter Olympics. On (very) skinny lightweight skis and with (longer than usual) poles you either push or skate along a groomed track. The technique can be a bit tricky to learn, so it's worth having a lesson or two to get you started. It's great cardiovascular exercise and a way to relax and get away from the hustle and bustle of resort centre too.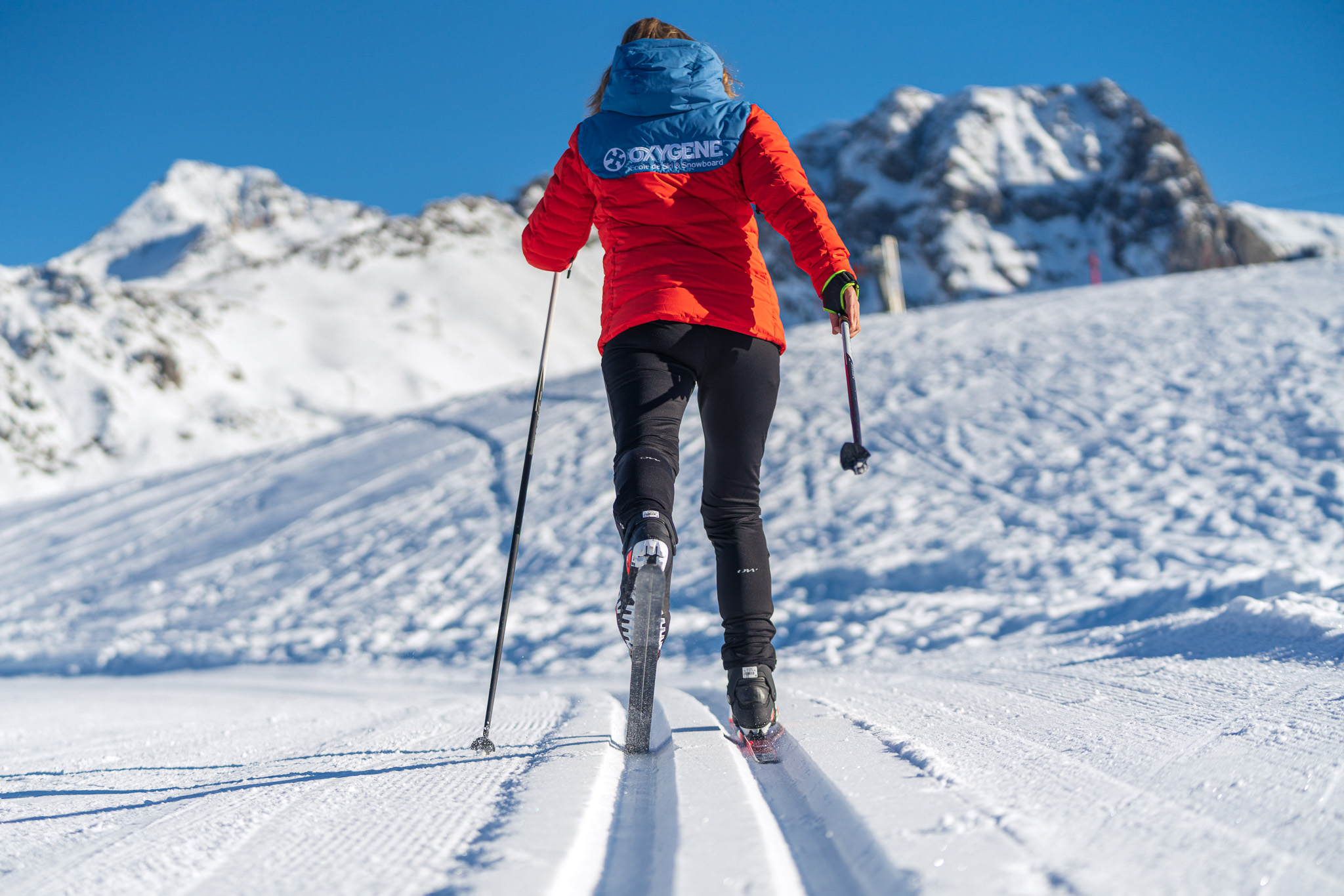 Snowshoeing
In days gone by, snowshoes looked like tennis racquets that you attached to your feet to keep you on top of the soft snow. These days, they are a bit more techy, made from strong, lightweight materials with good attachments for your boots and a device to lift your heel to make the ascent easier. Other than the snowshoes and perhaps a pair of poles, (which you can rent from most ski shops) you don't need any other special equipment. It's a family friendly activity and nice to go with a guide who can tell you about the surrounding mountains, flora and fauna on your route.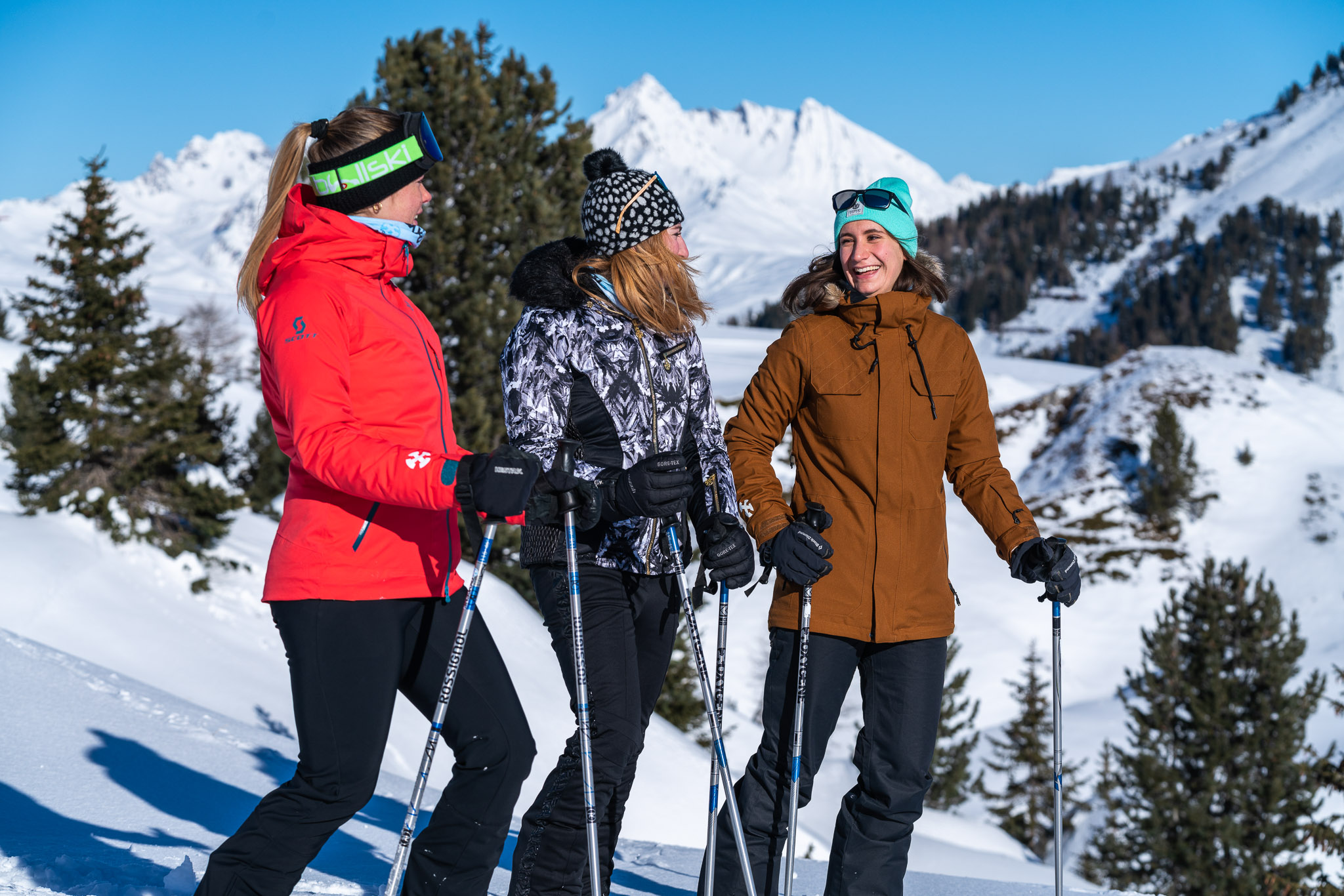 Beginner ski & snowboard lessons for all ages
The first few hours of learning to ski or snowboard often take place on very shallow slopes which aren't tiring to walk up. We have adapted our lessons to easily accessible areas and can teach anyone the basics of skiing and snowboarding from finding balance on skis or snowboard to their first turns without the ski lifts. For young children, starting out in the snow garden is ideal, with fun obstacles to ski around and games to play and the good news is that learning here doesn't require the lifts either.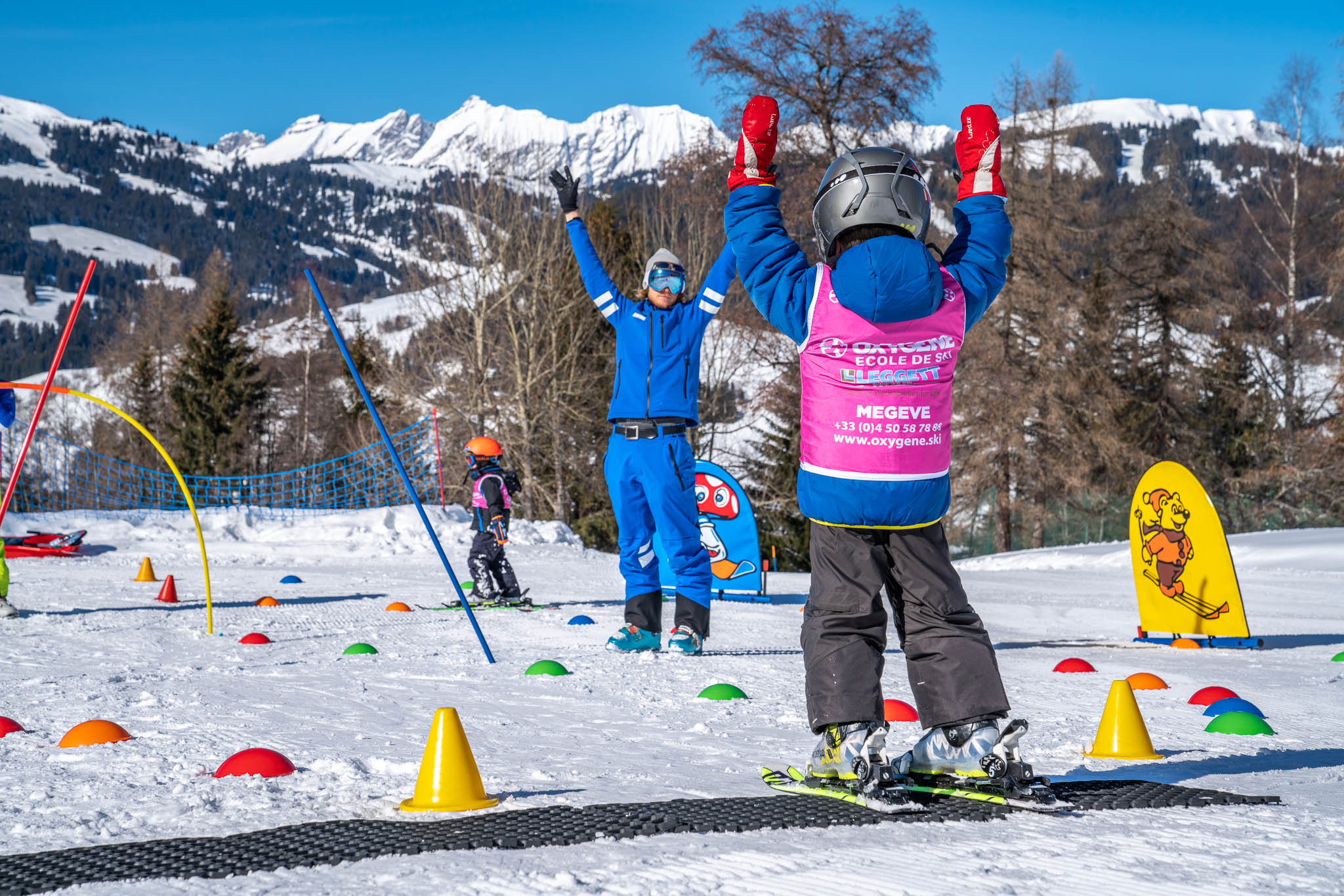 Good old-fashioned fun
And when we think nobody is looking, we like to go sledging! There's simply nothing like that exhilarating out of control joy of sliding on your bottom to make you scream and giggle like a child.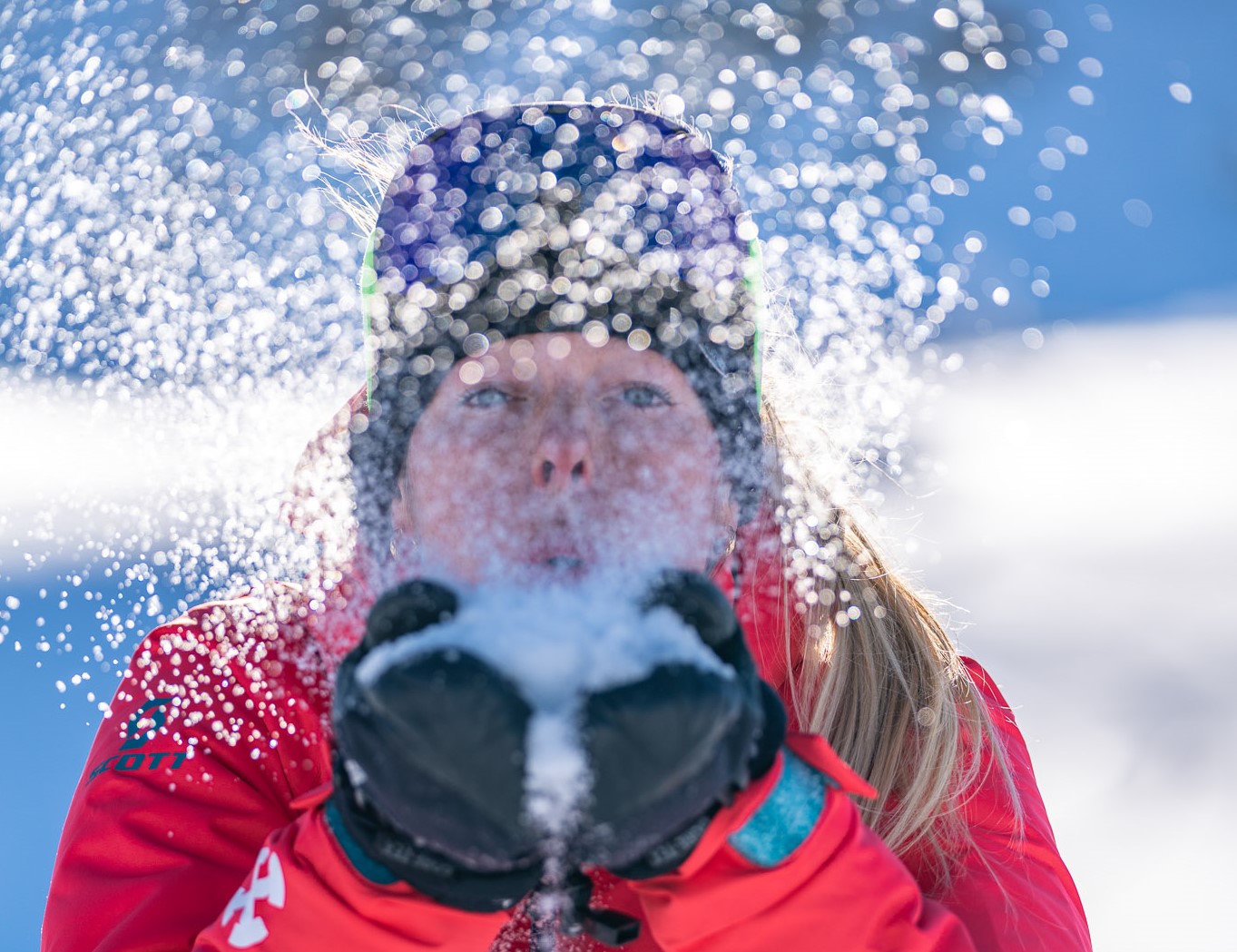 We hope you have enjoyed reading about how we are making the most of the mountains without the ski lifts. We've discovered that there really is a lot of fun to be had.
If you are in the area and want to take part in any of the aforementioned activities with an experienced and qualified instructor, contact our team in the resort you are visiting.